Sometimes even Gorilla Glass 4 front and back nested into quality metal aren't premium enough and in these cases one has to turn to makers like Helsinki-native Legend.
The luxury company has a selection of hand-made custom Samsung Galaxy S6 and S6 Edge decked out in 24K or 18K gold, rose gold, platinum and black rhodium plating. For a bit of extra cash fashion-savvy users can get the limited edition Crocodylus (in any color specified by the customer), Wild Thing and Alhambra - but keep in mind the three are extremely limited in quantity - 50, 10 and 10 units respectively.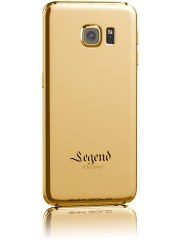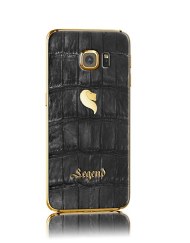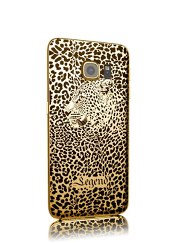 24KT gold, 18KT gold, Rose gold, Platinum and Black Rhodium Galaxy S6 and S6 Edge
The "base" model will cost you €2,150 (around $2,270). For an extra €200 you can get something laser-engraved onto the phone and a final €100 more will get you the limited edition models for a total of €2,300.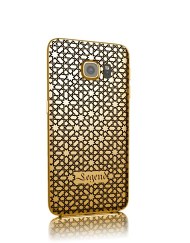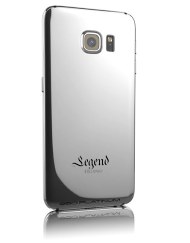 24KT gold, 18KT gold, Rose gold, Platinum and Black Rhodium Galaxy S6 and S6 Edge
But Legend has you covered better than Samsung too - for starters the maker applies a thin clearcoat formula to its designs for a lasting shine and finish to materials.
The retail box will feature a luxury design and finish too and will come with proof of authenticity and a 5 year warranty.
If you'd like to see what a 24K gold Galaxy S6 duo might look like check out some live images courtesy of Karalux.
D
@For those who are saying 5 years warranty is useless in this fast forward techie world, you must consider that you are not buying these phones. They person who have the capability of buying these jewellery don't care about specs - even i bet they do...
D
A 5 year warranty on the craftsmanship is all well and good, but given the rate of progress of mobile devices, I just don't see that the phone will have any relevance by then - at best, it will run an unsupported version of Android with no apps, at w...
?
S6 edge is the true high end phone cut corner fruits can only pretend LOL
ADVERTISEMENTS