Final words
If we have to bluntly summarize this review, we'd say that Firefox OS is still undercooked but capable enough of serving a light user. Remember that version 1.0 of the OS was released in February last year, it's a toddler compared to iOS and Android, even Windows Phone.
The interfaces of the three major smartphone OSes are converging - they share the concepts of notification areas, functional lockscreens and more. Firefox OS is no exception, it feels like Android with heavy iOS influences (MIUI comes to mind).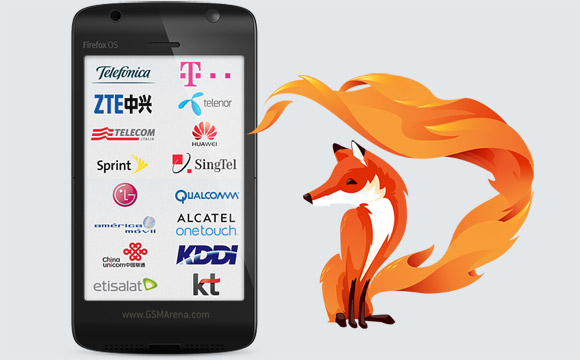 The OS has been evolving at a fairly rapid pace, but it remains to be seen how it will handle updates. Android phones often get left behind whether it's because their makers, their carriers or their chipset vendors lost interest. Unfortunately, the only way to find out is wait a year (or two, or three) and find out.
Another big issue is the app store - the Marketplace already has a couple of high-profile apps, but many are still missing. The "mobile site as an app" approach is a band aid but, as we found out, not cure-all. Again, at less than two years old, this is not unexpected but the Nokia X app selection felt richer at launch (even though Microsoft recently flushed the platform down the drain).
Still, Mozilla isn't trying to get everyone on Instagram with $25 phones, instead the goal of Firefox OS is to provide vital access to the Internet, the information hub of the 21st century. Whether it's accessing local market prices, reading Wikipedia or staying in touch with friends at home and abroad, there's certainly a place for a highly affordable but capable smartphone.
Nokia was trying to push Asha as the platform for "the next billion" but Asha was never as good as Firefox OS is now - not the hardware it ran on, not the web browser, not even the app selection. And Asha, much like Nokia X, is dead as part of Microsoft's new strategy for mobile.
This is part of the promise Mozilla is making with Firefox OS - it's open source and developed by a non-profit, meaning it won't (at least it shouldn't) be bought off and killed off by a corporation for the sake of financial interest.
The open source, Linux-based Ubuntu OS was trying to break into smartphones but it hasn't made a splash, especially with securing hardware manufacturers and carrier deals.
The Mozilla Foundation has those in place and devices out in the market - smartphones and tablets, soon maybe Smart TVs too. With over 1 million Firefox OS phones already sold the platform is a modest success (the target for 2014 is 10 million). While it will never put commercial OSes out of business, it sure has a shot at a bright future.