Pay no attention to the Motorola technician behind the curtain - he's just upgrading the CPU in your Motorola Milestone XT720 to run at 720MHz with a firmware update. And while he's at it, he'll throw in some DLNA support too and share some camera tips.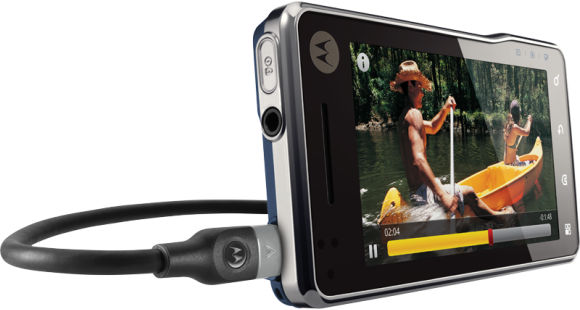 Motorola lists the CPU speed for the XT720 as "up to 720MHz" and it turns out that the Cortex A8 processor inside the Motorola Milestone XT720 has been ticking at the modest 550MHz up until today.
The new software update, which is available for the UK and Germany, "overclocks" it to those promised 720MHz (the maximum frequency of that particular chip is 800MHz). The update also adds DLNA support for good measure.
Here are 5 tips from Motorola for making the best photos and videos with your Motorola Milestone XT720.
The tips are pretty general, so you can benefit from them even if you don't have an XT720.
m
Hi I have been trying forever. With no luck toupgrade my motorola xt720. Iwould like to know how. If you don,t mind showing me how.
J
hey there, please teach how u do that? i need full details ..tq
ADVERTISEMENTS