The floodgates have opened now that the iPhone 8 is in mass production. It didn't take long to get what has to be the first clear photos of the upcoming bezel-less flagship, both front and back!
Speaking of the back, there's no fingerprint here. None on the front either. There's no photos of the sides, but it's probably a "no" there as well. That leaves the facial recognition in charge of Apple Pay.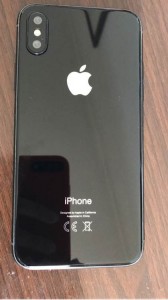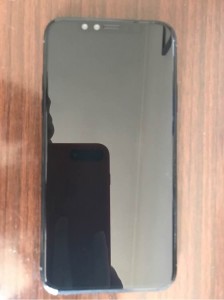 Leaked photos of Apple iPhone 8
This photo showing an iPhone 8 case opens a possibility – the round hole (with a stylized fingerprint in it) is right about where the Apple logo would be. That could be wishful thinking, however. Still, it's preferable to having the fingerprint on the back, wouldn't you say?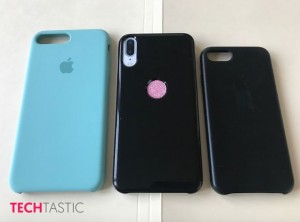 Cases for iPhone 7s Plus, iPhone 8 and iPhone 7s
Source (in Dutch)
D
Sometimes is comic how Apple fans use arguments from years ago to compare 2014 or so technologies with current Apple products. Like samsung's over saturated screens which isn't true for like 4 years, or IP68 rating on smartwatches that every other sm...
D
I know all that. but IMO it would be better the phone would be 1,5 mm thicker. No harm done there. Could hosted even slightly bigger battery.
D
Yeah I agree. I mean the 7 wasn't perfect with those rounded corners and sides making the phone slippery but then reachability got us out of that problem. Android needs that baked in. Samsung are the only ones even considering that with their scaling...