The HTC One mini 2 is official and while one can debate the virtues and downfalls of its Snapdragon 400 chipset or if it's too tall for a mini, it's all meaningless without a price. After all, the new Motorola Moto G 4G costs $220 / £150 (that's €160-180).
So, how much premium will HTC be charging for the cool aluminum unibody and better camera (compared to the Moto G 4G)? Several Dutch websites are reporting a price of €470, though they don't link to a store that actually offers the HTC One mini 2 at that price.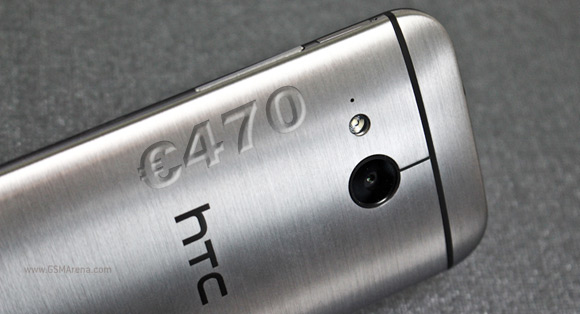 At least that's lower than the leaked price from a week ago, €520. Keep in mind that the HTC One (M8) can be had for around €570.
We're keeping our fingers crossed that these initial prices include hefty markups from retailers as even the aluminum unibody and better camera lose their appeal at three times the Moto G 4G price. Read more about the HTC One mini 2 in our hands on.
D
I'd rather get the z2 compact for this kind of money. Very good build quality, way better specs and as a bonus, it's water proof. This will fail badly if this, indeed, will be the final price point.
M
First of all the HTC one m8 is not 570€, but more likely 699€ here in Europe.... Said that, this 470€ for a snapdragon 400 with 1Gb of ram and a 720P screen is utterly ridiculous. They are cheating on customers...
ADVERTISEMENTS