Apple is yet to announce a date for the iPhone 8 launch. But with the event closing in, the leaks are coming at a faster pace. The latest lead we have about the design is an image from the Foxconn factory.
A picture of the iPhone 8 back is taken right before it is packaged and transferred to another line of production and you can see a fingerprint below the Apple logo.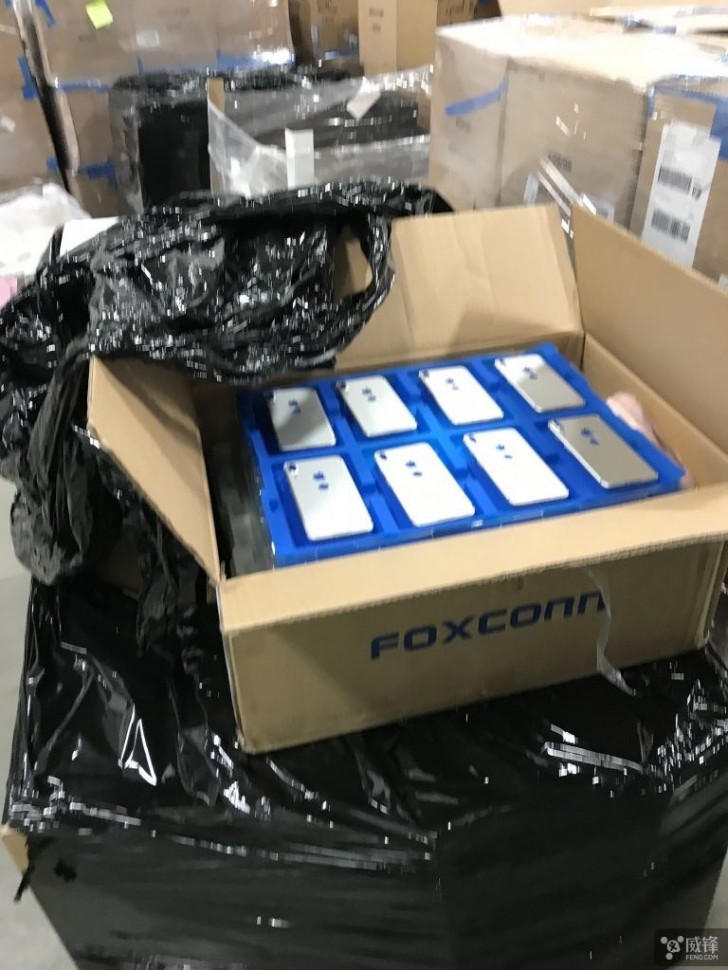 Apple will unveil three new phones in September and the orientation of the dual camera suggests this is the iPhone 8.
But it's the fingerprint reader on the back that is perplexing. Jony Ive & co. seem to have decided against a side-mounted reader, focusing instead on the iris scanner. Could this be the iPhone 7s instead? Perhaps not, until now, all 7s leaks showed the dual camera on a horizontal line in the upper left corner.
Source (in Chinese)
?
Youre right about that, but keep in mind that the representative user base of this site is more located towards the area from eastern parts of europe to india, opinions on this site does not correctly reflect opinions of the average westerners or chi...
?
I am actually an Apple Iphone User(Not a Fan) and am looking forward to see what is the capability of this handset and what are the new features, but just by looking at this photo? Another hole for the Fingerprint?? seriously??! is that what you cal...
C
If I didn't know any better, I would have thought that this site is so convinced that the iPhone is the Antichrist and Apple being literally Satan.
ADVERTISEMENT