Xiaomi will announce the Redmi Note 5 and Redmi Note 5 Pro tomorrow in India and we already learned the specs of both devices. The more powerful version will have a 12 MP + 5 MP dual camera that looks like the one in the Apple iPhone X as a leaked live photo of the setup just revealed.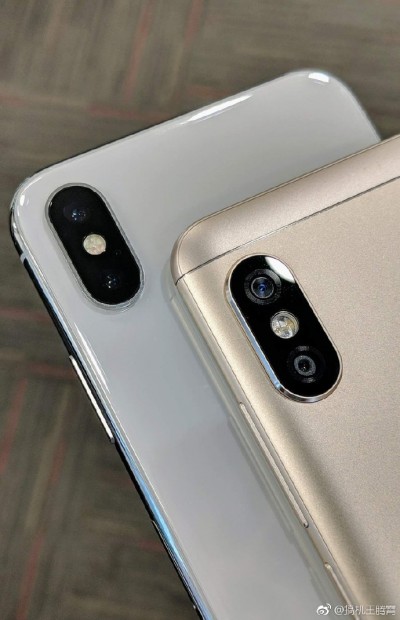 The vertical camera setup sits in the upper left corner of the metal-plated back of the Redmi Note 5 Pro. The LED flash separates the primary and the secondary sensors. Looking closely, you can easily distinguish the top cam being the 12 MP one with f/2.2 aperture while the bottom is the bokeh-responsible 5 MP snapper with f/2.0 lens.
Other specs of the upcoming phone include 6" LCD with Full HD+ resolution, Snapdragon 636 chipset, 4,000 mAh battery and Sony IMX376 sensor in the selfie cam. The specs of the Redmi Note 5 Pro sure look promising, all we have left is to learn the price tag tomorrow.
D
OnePlus is only available at certain western markets. ItÂ's not widely released in certain regions like Asia. HTC, yeah how are they doing now? You buy what you want, nobody is questioning that. But you cannot deny the market trend of the m...
?
Do you really think we approve of these designs? Its a disgrace. Android is supposed to be a different alternative to iPhones, not a cheap copy of them.