The Oculus has come a long way since the early Kickstarter days, but this Saturday it reached an important milestone - the first Rift headset was delivered.
And this wasn't a regular FedEx delivery either, Palmer Luckey, co-founder and CEO of Oculus himself, handed over the headset to its lucky recipient - Ross Martin, a developer from Alaska.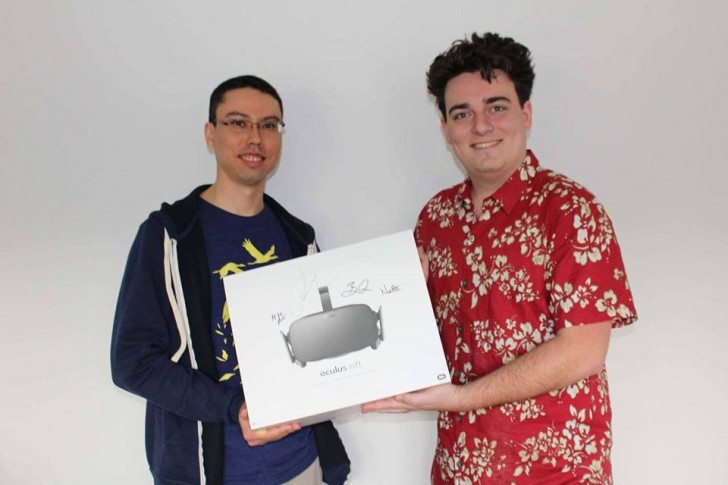 The whole thing was streamed live on Facebook (the home of Oculus) and you can tell Martin was excited. He says he couldn't sleep and even showed up at his office (where he usually receives deliveries) during the weekend to receive the package. Luckey was visibly excited too - he's been waiting for this moment since 2009.
If you missed the livestream, you can relive the event here:
There's a bit more of Luckey and Martin in a second post.
B
From where America originated
H
Really, look a little closer the one with zits would be the customer. hoho