Oppo is bringing the second generation Reno flagship next week, and official teasers have already started appearing on Chinese TV. The company posted three 15-second bits, merged into one video, on its Weibo page, and we'll let the video speak for itself:
The phone will be powered by the Snapdragon 730G chipset and will come with 20x Zoom, Ultra Dark Mode and Ultra Steady Mode. However, the zoom will be 5x Hybrid and 20X digital, meaning there is no periscope module on the new handset.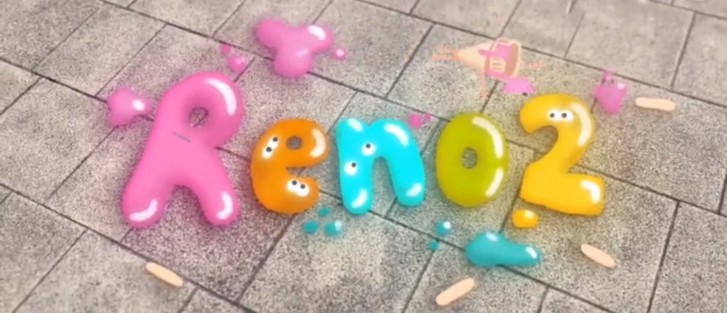 The first series of the Reno had an unusual shark-fin style elevating camera, and the new edition will keep the solution - all Reno2 renders and images have been sporting it.
The front shooter will have a 16MP sensor, while the rear will have four cameras - 48MP + 13MP telephoto + 8MP ultra-wide-angle + 2MP depth sensor.
Pricing and availability are the last unknowns around the new series, but we expect these details at the official launch, scheduled for August 28.
A
Subjective is a nice word for it. I got caught by storm on few occassions and was completley wet, only reason my phone (S8) survived was the IP68. There was a friend with me who also got as wet as I was, and his phone had to spend hours in rice ...
A
You at least don't have to worry about motor malfunctioning, but if someone's willing to risk that to have a screen without a notch - that's fine, it's all matter of preference. I don't mind having a hole punch-out, but I do mind not having IP68...
A
I bought what suits my needs, and it's higly likley it's better phone than what you currently have...
ADVERTISEMENTS