Not a full day since Samsung unpacked the Galaxy S7 and S7 edge and crafty Russians over at hi-tech.mail.ru managed to tear an S7 apart and show its insides. Some of what they discovered you already know from Samsung's keynote, while yet other bits of info make up intel you can only get with a heat gun, guitar picks, and lots of patience.
For starters, the S7 is dismantled from the back, like the previous generation, which means that replacing a battery would be easier, and replacing a display would require harder work. The back Gorilla Glass panel is glued to the frame, and it is that glue that provides the waterproofing - there is no gasket. So if you're doing any DIY repair work, you're certainly going to end up with a non-waterproof device. The SIM/microSD slot does get a gasket though.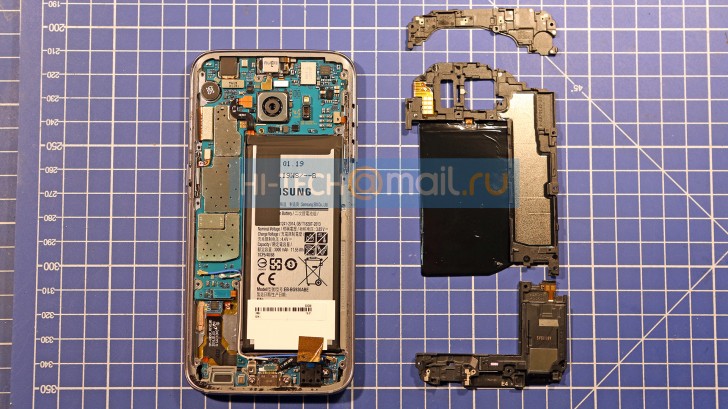 The reviewers point out the use of a heat pipe for cooling the Exynos 8890, a first for Samsung. In our repeated benchmark runs on the floor of MWC, it seemed to be doing a great job of keeping temperature in check, even if it did get a little warm.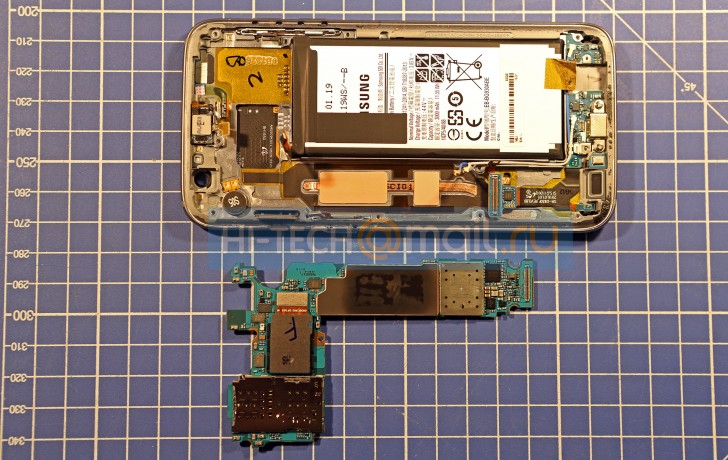 The buttons get praised for being a more reliable solution than most, even if that seems speculative. Layer by layer, the various chips are revealed, and extra points are awarded for removable components, which are not directly soldered to the main board.
Oh, and the Galaxy S7 was left unharmed in the end, for those that care.
F
Bosch mobile already had this before!!! :P
D
First, all types of Heat-pipes use the same thermal process to cold-down a GPU, CPU, BRIDGE I/O and RAM. Second, what Samsung just did was done before by Sony, Microsoft and many others. Third, Vapor-chamber really? for god sake don't be a ...