Flashback: the Moto X had hundreds of customization options, smarts to match
For many years Google maintained a clear division – it makes the OS, other companies make the phones. This all changed when the search giant acquired Motorola's phone and set-top box business in 2011 for $12.5 billion.
The first phone to come out of this union was the Moto X, which was unveiled in August of 2013. To make it clear that this is a fresh start, the serious metal and Kevlar look of the Droid era was replaced with soft colorful materials. Motorola offered extensive user customization through the MotoMaker.
The service was available in the US only as each phone had to be custom built. Users could choose between three colors for the metal frame and seven for the anodized metal accents. For the back, there were four natural wood options, along with several options for back panels made of anodized aluminum, woven fabrics and other materials with various surface finishes. In total, there were hundreds of possible combinations. Users could even customize the boot-screen text and the wallpaper before the phone was even made.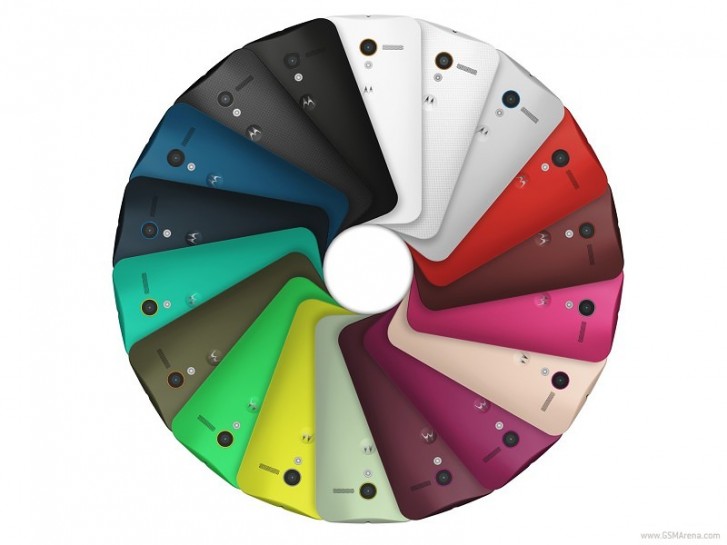 Just like the Nexus phones, the Moto X ran mostly stock Android with a few extra functions added (Motoblur from the Droid and Atrix phones was gone). The Android 4.2 Jelly Bean capabilities were enhanced with several "Active" features.
For example, Active Notifications leveraged the OLED screen's powered efficiency to show white-on-black notifications. You have to remember that this was before Always On displays were common on Android.
Similarly, Active Display efficiently showed the time and any notifications after you pulled the phone out of your pocket. It was this kind of "ambient intelligence" that Google marketed as a key feature of the phone and is still very much the focus of the company's consumer products.
Google Now would learn your routine and warn you that you have to leave early because there's a traffic jam on the way to work, for example. It also kept an eye on your email inbox and pulled up your plane ticket when you arrived at the airport and kept track of any deliveries you were expecting.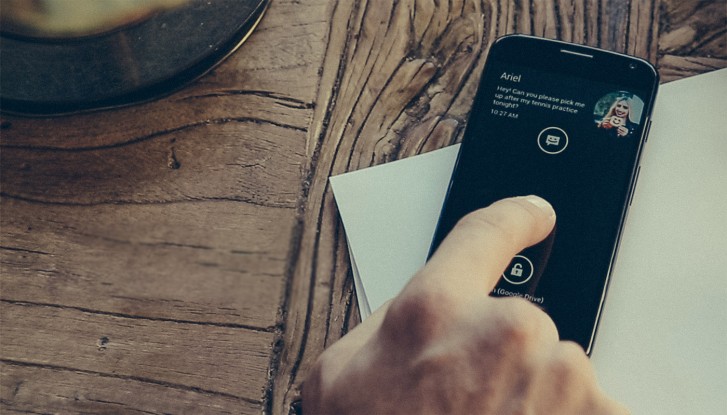 Voice commands were fully supported too, you could send a message, make a call or ask Google Now questions. Voice commands and dictation worked offline and the phone impressed with how accurately it could recognize your words.
We might as well be describing a Pixel phone – the Google Assistant has changed since the Now days, but it still has one of the best voice recognition and it focuses on a "hands-free" control of the phone. And it does it all offline.
Just like the folks making the Pixels now, the Moto X design team focused on experience rather than hardware features. This divided opinions between those unhappy with the older hardware and those that loved the end product.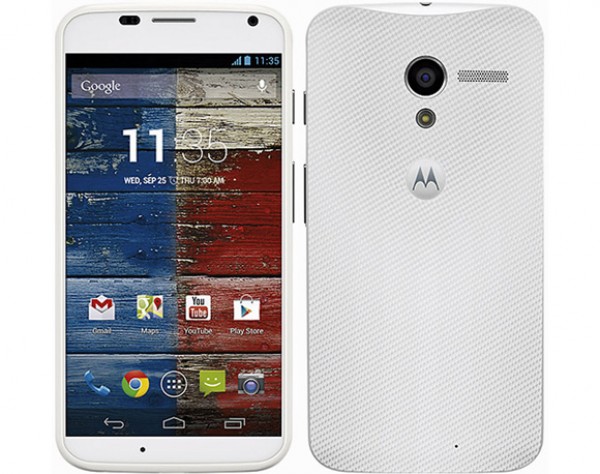 The Snapdragon S4 Pro chipset was already old in 2013 with its dual core CPU at a time when the competition boasted the first quad cores. The 16GB of base storage with no option to expand wasn't popular either.
The phone was also criticized for its 4.7" OLED screen, it was on the small side for the time, as well as the 720p resolution when 1080p was becoming standard. It has to be mentioned that the display had a full RGB stripe, though.
Plus, being small is exactly the reason many loved their Moto X. Even the dual-core CPU felt zippy as the phone avoided the heavy Android skins that were prevalent in 2013. And the storage was formatted with F2FS, a flash-friendly file system (many 2019 phones adopted it for the extra performance, yes, 2019 phones).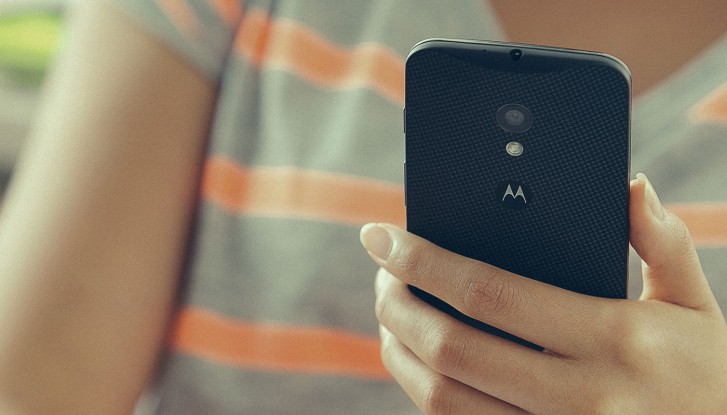 The Moto X brought innovation to the camera department with a 10MP ClearPixel sensor. Instead of the usual RGB Bayer filter, it had an RGBC filter ("C" is for "clear"). This, combined with the relatively large 1.4µm pixels promised great improvements to low-light performance.
There was also a dedicated chip to handle image processing as the Qualcomm ISP was not optimized for RGBC sensors. In the end the camera was good but far from perfect. Still, Google must have learned a lot about designing cameras from this one.
Google's first generation of Motorolas (Moto X, C and E) won over many long time fans. Unfortunately, the company's long term goals didn't align with being a phone maker and it sold Moto to Lenovo in 2014 for $3 billion. Years later it would buy a large chunk of HTC to develop its Pixel phones, but that's of no help to Motorola, which has waned in popularity in recent years.
W
Still love my moto I've got the 2021 Stylo and I love this phone. The chop for flashlight, shake, for camera works perfectly! And it has features I can't believe are on a phone under 200$. Including the update to Android 11. I get security ...
J
That brings back so many memories, I still have my old black one. Those were so durable you didn't need a case. I remember one dropping in on the concrete and it didn't break the screen or even scratch, I've never had another phone lik...
K
Oh yeah. The original Moto G's. I purchased 2 off eBay in 2015 for around $25. Had them for about 3 years. They worked perfectly. Battery life surprisingly still was good.
ADVERTISEMENTS