The Nokia 808 PureView stunned the world in early 2012 with its insane 41MP sensor. We've covered the megapixel wars before – long story short, before the 808 showed up, the highest resolution smartphone sensor was 13MP. The 41MP resolution wouldn't be surpassed until late last year (Nokia's own Lumia 1020 matched the resolution, but that's not the whole story).
At the time of writing this, the original PureView phone still holds the record for the largest image sensor ever at 1/1.2". For comparison, the 108MP Samsung ISOCELL Bright HMX sensor is 1/1.33" and the Lumia 1020 had a 1/1.5" sensor. PureView's pixels were suitably large too – 1.4µm compared to 0.8µm for the current brand of 48MP, 64MP and 108MP sensors.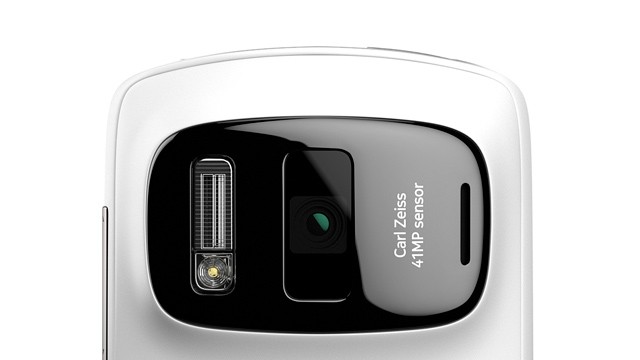 It's not just the megapixel count that made the Nokia 808 truly a glimpse of the future. It used pixel binning to produce 5MP or 8MP images by default, combining several sensor pixels into one image pixels (and increasing the image quality in the process).
Today's high resolution sensors also lean on pixel binning to boost their image quality (and they need it too with those tiny pixels). Note that those are exclusively Quad Bayer/Tetracell sensors while the Nokia used a traditional Bayer filter – meaning it colleced more color infomration.
This was vital for the lossless digital zoom, another feature ahead of its time. With no zoom applied, 7 sensor pixels were combined into 1 image pixel, resulting in a 5MP photo. When you start zooming, fewer and fewer pixels are combined until it's 1:1 – a 5MP crop from the whole sensor.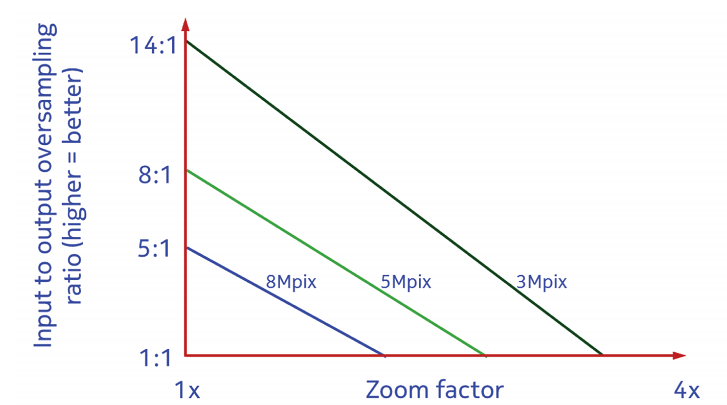 Still, keep in mind that we're talking about 1.4µm pixels here (as large as those on the iPhone 11 Pro). Also, the crop came from the center of the sensor where the optics provide the sharpest image.
The result was great-quality 3x zoom for 5MP photos and 4x for 1080p videos. Another interesting bit about the image sensor is that instead of being optimized for either 4:3 or 16:9 aspect ratios it sat between the two, meaning it worked equally well for photos and videos.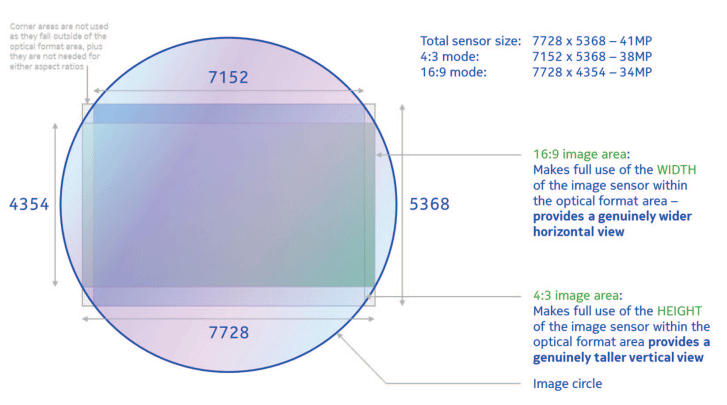 Nokia also claimed superior image rendering. Say you have an 8MP sensor with a Bayer filter. This means the raw output is 4 million green pixels, 2 million red and 2 million blue pixels. For the final output, each pixel has to be interpolated to RGB using data from its neighbours. And in pixel binning mode on the PureView each pixel was computed from true RGB data.
Note that Quad Bayer filters don't solve this issue as four pixels share the same color filter, so interpolation is still required.
Nokia was also clever in how it processed the raw data to create the 5MP final image. It worked non-destructively (saving the full sensor output), allowing you to zoom in or out and even reframe the shot after it has been taken with no loss in quality.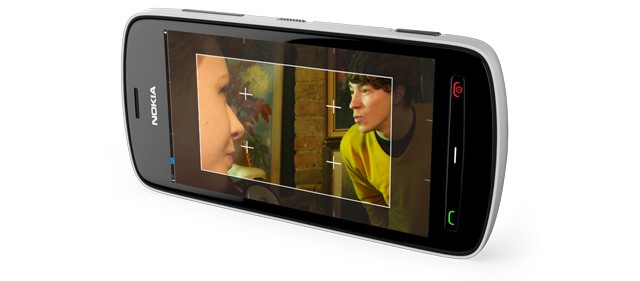 Back in the day, Chipworks disassembled the phone and found the Toshiba HES9 CMOS sensor. Here's how it compares to the Sony IMX145 – the 8MP sensor of the Galaxy S III and iPhone 4S. By the way, Sony bought Toshiba's image sensor business in 2015 for $155 million.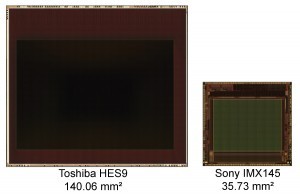 Chipworks also found a Broadcom BCM2763 image processor. However, that chip topped out at 20MP. Details are sparse, but it looks like Nokia used on-chip image processing (handling 1 billion pixels per second) before sending it to the Broadcom chip. The 1.3GHz single-core ARM processor certainly couldn't handle such a load, so this was certainly a bespoke solution.
The camera featured a bright for its time f/2.4 aperture and an ND filter to reduce light in bright scenes (in lieu of a changeable aperture). The shutter was mechanical, snapping shut in just 0.09 seconds and preventing the rolling shutter or jello effect.





Nokia 808 PureView official photos
It wasn't just imaging, videos recorded with the PureView had audio that could rival semi-pro hardware. Nokia Rich Recording captured sound from 25Hz to 19kHz and could easily handle loudness up to 145dB without distortion – something that became very evident when you try to record a video at a concert or other similarly noisy venue. The PureView just blew other phones away.
It took six years for smartphone cameras to catch up to the Nokia 808 PureView. The new models are undoubtedly better with new tricks like one-shot HDR and image stacking, enabled by the much faster image processors. Still, the 808 feels like a time traveler, it was just so different from anything else around it. We'll leave you with camera samples from our review.



Nokia 808 PureView full resolution shot (38MP)









Nokia 808 PureView - PureView mode, 8MP



Nokia 808 PureView - PureView mode, 5MP
H
Still the best one!!!. I can not find better jpg quality out of box from recent cameraphones. Even so called flagships. Clean, smooth full of detail and natural grain images. Great job of Damian Dinning team from Nokia.
C
exactly how google and apple is all out software processing hardware wins at the end anyway
ADVERTISEMENTS