Flashback: Nokia's first cameraphone was also the first Symbian S60 smartphone
Nokia is probably best remembered through its camera phones – Lumia 1020, 808 PureView, N8 and others still carry a spark of nostalgia for long-time fans. But it all started with the Nokia 7650, the first model from the Finnish company to have an integrated digital camera.
It shot 640 x 480 px stills, which were recorded to the internal 4MB of memory. Before taking a photo, you had to slide open the keyboard as the lens normally sat protected behind the slider. This ruined the sleek (for the time) form factor somewhat, but the novelty of it was undeniable.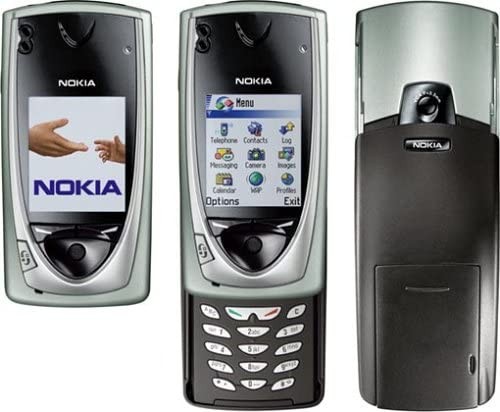 The 7650 had an advantage over competing designs – the Ericsson T68 (which we've covered previously) had a camera add-on, which was purchased separately. That add-on also had a simple optical viewfinder, which wasn't great to use. In contrast, the Nokia came with the camera hardware integrated and could display a live view from it on the screen.
That screen measured 2.1" in diagonal, had 176 x 208 px resolution and was capable of displaying 4,096 colors. This was fairly good for the time and it did its job well. Besides your own shots, you could view photos sent to you over email or the relatively new MMS. This phone boasted 2.5G connectivity, aka GPRS, which could achieve speeds of 40.2 kilobits per second.
The Nokia 7650 was also the first mass-market smartphone to run the Symbian OS – the 9210 Communicator was the first, technically, but that was a niche device. Also, it used the Series 80 UI instead of the more familiar Series 60, which made its debut with the 7650.
The OS ran on a single-core 32-bit processor (based on ARM9), which was clocked at 104 MHz. Users could sideload applications written in Java or ones for the older EPOC operating system (which was Symbian's predecessor).
But let's get back to the camera, which brought us to this phone in the first place. A single 640 x 480 px photo (captured in a JPG format) took about 33 kilobytes of space. This is quite heavy compression, but remember that you only had 4 MB of storage to work with (and no memory card slot). There were two additional shooting modes – portrait (meant for caller ID photos) and Night (which boosted the sensor's ISO).
When viewing photos you've taken, you could zoom in to get a closer look and rotate them if needed. Pretty soon, however, you would have to connect the phone to your computer to download the photos and free up some room for new ones.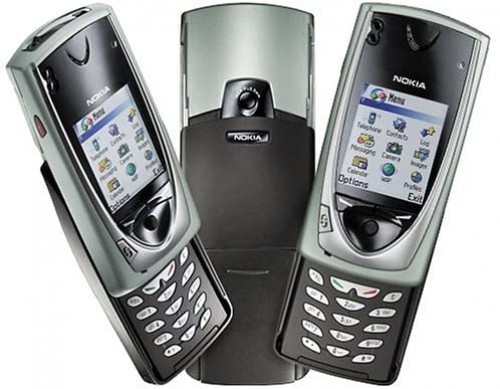 When the Nokia 7650 was introduced in Barcelona in November 2001 then-CEO Jorma Ollila called it the most important launch of the year. Indeed, Symbian helped Nokia conquer the smartphone market and its passion for photography was a key driver. This is why the 7650 deserves a place in the mobile Hall of Fame.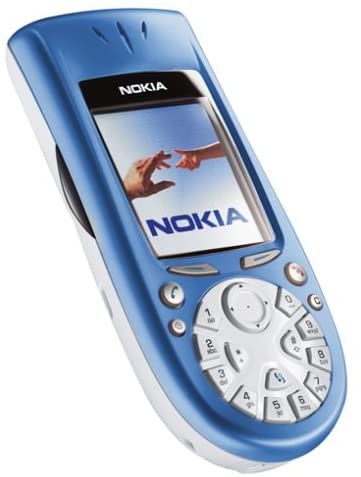 Nokia 3650
The phone came out in late June 2002 and cost a hefty €600, cutting edge technology always comes at a price. The following year the more affordable Nokia 3650 was introduced – it dropped the slider design but featured nearly the same hardware (same camera, screen and processor, but now there was a memory card slot).
PS. as with other phones we've reminisced about in the Flashback series, the Nokia 7650 was featured in a big Hollywood movie – two, in fact, Minority Report and Tomb Rader: The Cradle of Life.
s
Carol, without its deliberate assassination, MeeGo could have been nr 1 mobile OS in 2020. It would even have spawned tablets and light laptops years before the Ipad pro's etc. Heck it would have probably made arm and the likes evolve way more.
m
You are maybe not totally gone nokia because they still making flagship but they will not forgotten . really hard to make flagship specially manufacture is finland cost to much but hope fully nokia will have manufacture in thailand taiwan or ondia so...
N
Nokia is not forgotten as it will make a comeback to be on the top...my all time favorite...
ADVERTISEMENTS