The Siemens SX1 is remembered for its crazy keyboard, but the phone is unique in many ways – some of them could be announced this month and not look old.
Instead of the traditional phone keypad layout, Siemens placed the 0 through 9 keys, * and # either side of the 2.2" screen. This took a lot of getting used to, even to dial a simple number. Texting was a whole different adventure.
The game Typegun was pre-installed on the phone to make the process of learning to use the keypad fun, similar to how Solitaire familiarized new Windows users with the mouse over a decade earlier. T9 typing was enabled, though the unorthodox placement of the keys still made typing a challenge.
Another game, Mozzies, was a first-person shooter than had you exterminating flying mosquitoes. The game used the phone's camera and overlaid 3D images of the mosquitoes, you had to move the phone around to aim. That's an Augmented Reality game running on a single-core 120MHz processor! That was quite powerful for its day, too - the SX1's rival Nokia 6600 had a 104MHz processor.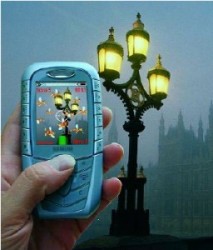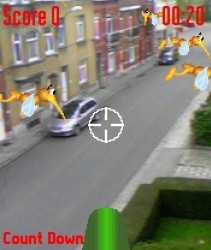 Mozzies was an AR game for the Siemens SX1
The Siemens SX1 had an MP3 player, a first for an S60 phone (it was when it was announced, anyway, the launch was delayed quite a bit). You could load up music files in the MP3 folder on the optional MMC card and listen with the included headsets. Those 16MHz over the Nokia may have been important too, we remember the 6600 player stuttering occasionally (getting MP3s to play on that phone was quite a challenge to begin with).
The original phone was released in December 2003. At CeBIT 2004, the company unveiled a limited edition Siemens SX1 McLaren. Only 200 units were made and each one featured custom animations, wallpapers and pre-loaded images starring the McLaren MP4-19 Formula 1 car and drivers Kimi Raikkonen and David Coulthard.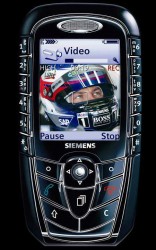 Siemens SX1 McLaren limited edition
This was a decade and a half before OnePlus cozied up to McLaren, but it wasn't the only racing-inspired SX1. Siemens also released the even more limited (50 units) Siemens SX1 F1 Bahrain 2004 edition.
There were also two Mille Miglia editions, one with 500 phones and another with just 99. Mille Maglia (Italian for "1,000 miles") was an endurance race that ran in Italy from 1927 to 1957.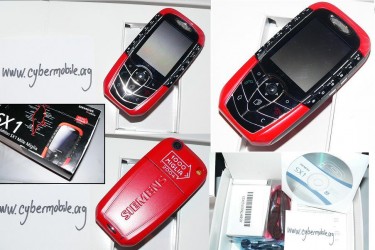 Siemens SX1 Mille Miglia edition
Besides showing its love for racing, Siemens also used the SX1 to create some futuristic prototypes. Check out this one from CeBIT 2005 – it projected a full QWERTY keyboard using a laser and would detect key "presses". Samsung's recent SelfieType (shown at CES 2020) has a similar idea, though it uses the front camera instead of a laser.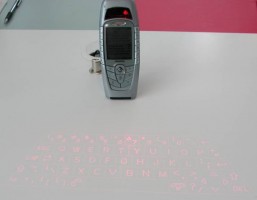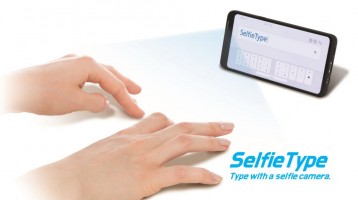 Siemens SX1 laser keyboard prototype • Samsung's SelfieType
Another prototype from CeBIT 2005, the Tourguide, used an add-on that plugged into the bottom of the phone and featured an A-GPS receiver.
A fun story about this prototype is that someone stole it during the event – a silly thing to do, considering the phone has GPS positioning and relies on Siemens servers to help it get a lock. Engineers managed to trace it pretty quickly and local police recovered it. It's not quite clear if this was a real theft or a clever bit of PR.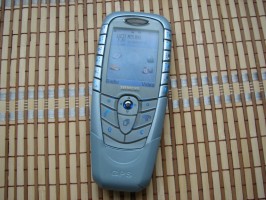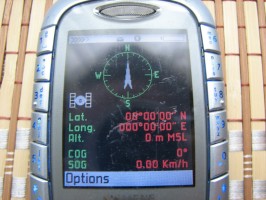 Siemens SX1 Tourguide prototype
With such a crazy history, it's sad that the Siemens SX1 never got a sequel. That CeBIT event did host a "CTP Runster" concept, which some refer to the "SX2". You can see the family resemblance.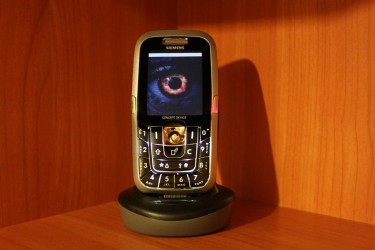 Siemens CTP Runster prototype (aka SX2)
Siemens was an early pioneer in mobile phones – our Counterclockwise article has more details about the world's first phone with a color screen, the first to play MP3s and more. However, it all but gave up on the mobile market soon after the SX1 was released – Gigaset is still around and makes some Android phones, but it's mostly unknown outside of Germany.
A real shame since Siemens released some of the most innovative phones with the craziest designs of all time, the SX1 is just the tip of the iceberg.
A
Android phones are funnier, the only difference between phones is the brand name.
A
I really miss siemens mobile, was a fan... They had success in their 45 series, the S45, the rugged ME45 and the premium mp3 player, SL45. Good 'ol days... Had the M35, ME45, the M55 and the ME75
(
It's a shame. I had the regular silver model in 2006. It was an epic device but quite unreliable. It had a very faulty pcb. Most symbian smartphones had 176x208 screens, while this one sported 176x220! This was a big deal back then, and a snappier CP...
ADVERTISEMENT