Apple debuted Force Touch the Apple Watch, a technology that can tell apart light taps and deep presses dubbed "force click." The new MacBook 12" has it on its trackpad. And the rumor is that the next generation iPhone 6s Plus will adopt it too.
Force clicks are a quicker way to access certain functions and are adopted in OS X Yosemite. The Wall Street Journal wrote about Force Touch on the incoming iPhones in early March, but back then it was believed that both models will get it.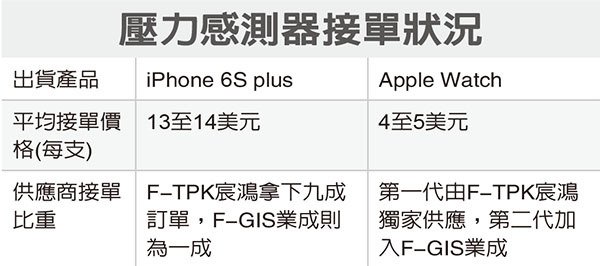 The latest rumors claim that only the Apple phablet will get the required hardware. It's said that it costs 2.5 as much as the one on the Apple Watch (from $4-$5 to $13-$14), presumably because of the larger size. While that's pricy as far as components go, but it shouldn't be out of reach even for the small iPhone. Still, the Plus model gets extra features to earn its premium position.
R
loda quality , ibuy iphone 6 from hk so much quality issue in march production
D
yes... samsung can do million things , it works or not? dont care... just wait what apple copy , soo samsung can copy apple again how it fully works and claim "hey~ we did it first"
?
It is wow. Samsung can do many things and apple can copy a lot. Thankfully despite all the Samsung copy and apple quality claims, Samsung didn't copy ibend. They used quality.