Even though Fortnite has been criticized by a lot of gamers for being a PUBG copycat, but it is increasingly popular on PC surpassing Player Unknown's Battlegrounds and it appears that it's becoming an iOS sensation as well.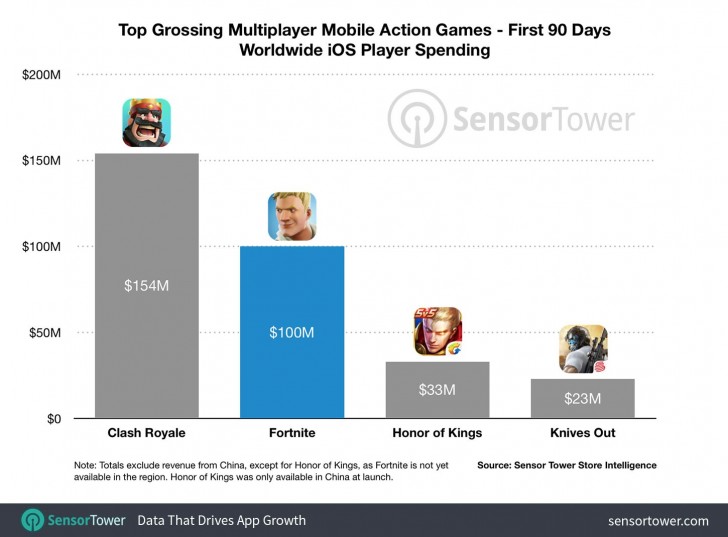 In just three months after its launch, Fortnite reached another important milestone on Apple's App Store of $100 million in revenue. The result puts the game in second position right after Clash Royale, which earned staggering $154 million in 90 days and $100 million in 51 days.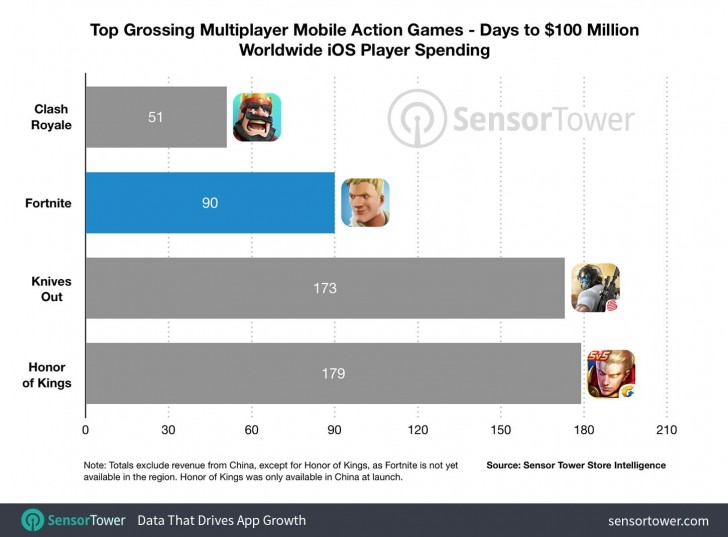 It's important to note, though, that Fortnite was only available to users with invites in the first two months or and if it hadn't been for the invite system, the game would have probably been on top.
Want to know what the fuss is all about, go check out our review of Fortnite.
P
What makes a game rubbish to you? And what does a "real gaming console" mean to you anyway?
K
Back in 2008: Consoles - 43% PC Gaming - 34% Portable Gaming - 13% Phones - 10% Later in 2013: PC Gaming - 41% Phones - 27% Consoles - 24% Portable Gaming - 8% Now in 2018: Phones - 51% PC Gaming - 28% Consoles - 20% ...
V
Never surprises me how people can invest so much in a rubbish mobile games? Why not get some Switch and play "real" console games instead of wasting money for nothing