Fossil has been doing smartwatches – ahem, "Wrist PDAs" – since long before Android was a thing, but they met the same fate as the Palm OS that they ran. The company is ready to have another go at it, this time partnering with Intel to deliver an Android Wear watch.
At the Intel Developer Forum 2015 Fossil showed off a round smartwatch with a "flat tire" design like the Moto 360. Both companies were mum on specs and features though.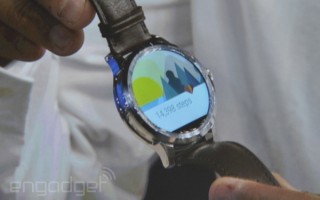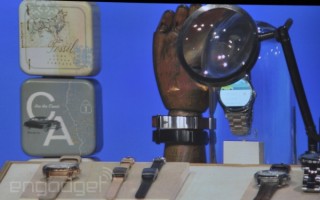 A glimpse at the Fossil smartwatch
"Combining our fashion lifestyle brands with Intel's expertise in technology, hardware and innovation will position us to be a leader in this segment," said Kosta Kartsotis, CEO of Fossil Group.
Intel has also partnered with TAG Heuer to deliver a watch, but the Swiss watchmaker wasn't at the IDF.
?
It has the same missing piece of display like the Moto 360
?
i would rather buy watch urbane by lg... more stylish more smart more powerful... flat tire destiny is garage....
?
You called Wrist PDA with monochrome display and 8mb ram a smartwatch? Don't even have a useful apps. Look like a bulky digital watch released in 2005. Samsung S9110 released in 2009 is more 'smartwatch-like' than your Fossil Wrist PDA.