Today on the Blurry Photo channel: four new Samsung phones. Two of them come with full QWERTY keyboards, one with a QW-ER-TY, while the last one is a stylish full touchscreen phone.
Now, the photos aren't that bad but the details and their names remain pretty blurry at this stage. Most of the features are unknown as well, except that they all support 3G. Here are the phones with whatever additional specs we have for them.
The Samsung Gravity 2 is the successor of the Gravity (not quite surprising, is it?). It has the same slide-out QWERTY keyboard and the camera has been upgraded to 2 megapixels. Beyond that, we just know there will be Red/Pink and Graphite/Orange color versions.
In the first photo, you can see the Samsung Blast replacement in the lower right. The name is unknown but taking a wild guess we'd say it's Blast 2. What's interesting is that it's not a slider like the original but a monoblock instead. Still, Samsung have retained the half-QWERTY keyboard.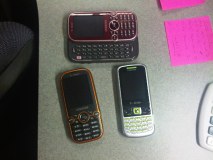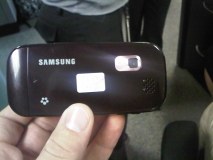 Samsung Gravity 2 and Samsung Blast replacement in the lower right • the back of Gravity 2
Next comes a full touchscreen phone, running on Samsung's proprietary TouchWiz UI. Coming with a 3 megapixel camera it will reportedly have a really sweet price point, costing almost nothing on a contract.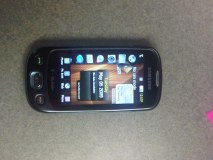 Unnamed Samsung full touchscreen phone
The last phone is a Communicator-ish device with two screens. On the outside, it looks like a regular phone but opens up to reveal the bigger second screen and a full QWERTY. It should be out this the summer in two colors.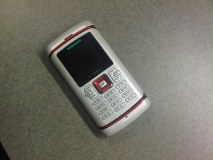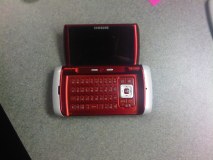 Nameless Samsung phone with full QWERTY and two screens
The release dates for these phones range from soon to November but nothing more specific than that.
n
if samsung great phone manufacterer why they cant make os by itself? Y must endorse from nokia os technology?y must copy another design..?because they is head nail..nokia make symbian phone samsung also want make symbian phone,sony e make a walkman p...
n
go to internet search at google about symbian child..go then now u can talk about dis.only sony e and nokia is symbian founder.u dont answer ma question,.actually every single unit at samsung phone are not realy from samsung,then u talk about ranking...
L
Symbian nokia's brainchild?now i understood u r really brainless,nokia has higher stake(80%)in symbian shares,still it makes stereotype phones with same design,poor looks.only headless chickens like u buys them.samsung is famous for its innovations,e...
ADVERTISEMENTS