France will begin labeling electronics with repairability ratings in January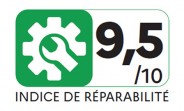 On Wednesday, the European Parliament voted in favor of a new policy to "develop and introduce mandatory labeling, to provide clear, immediately visible and easy-to-understand information to consumers on the estimated lifetime and repairability of a product at the time of purchase."
The vote, which passed with 395 votes in favor, 94 votes against, and 207 abstentions (declining to vote) supports the consumers' Right to Repair.
We hope this will translate into swift action to bring a mandatory repairability score index for all electricals and electronic products sold across the EU, to help consumers to shop with confidence. – Ugo Vallauri – Restart Project Co-founder
Beginning in January, France will begin rolling out repairability tags for smartphones, laptops, and other electronics. Austria will also reduce taxes on repair services and offer subsidies for consumer repairs. The label will have a repairability score out of 10, much like iFixIt has assigned to all the products it disassembles.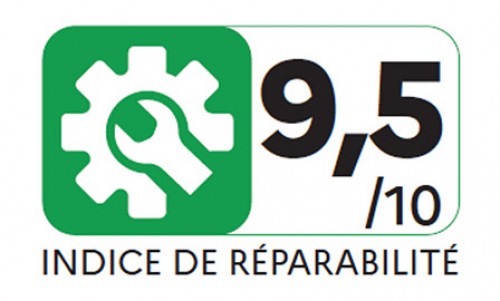 The hope is that this rating will help customers prioritize products that are easier to fix. In a survey conducted back in 2014 in a report titled Attitudes of Europeans towards Waste Management and Resource Efficiency, 77% of Europeans surveyed would rather repair devices than replace them. 79% of those surveyed agree that manufacturers should facilitate the repair of their devices and replacement of parts.
X
Oh, that's wonderful. I guess we all can buy screens that are not paired to a chip that only the manufacturer has replacements for, and has to give their seal of approval so full-functionality returns again. Can modules be salvaged from a donor...
R
What a failure. New macbook pro has a score of 7/10 when you can't buy parts for it and documentation provided is useless for repair. It's like apple themselves are deciding how repairable the device is.
?
Only if the repair shop is ripping you off. Otherwise it's way cheaper
ADVERTISEMENTS