Free Daydream VR with Pixel pre-order; Really Blue option sold out, but Verizon still has it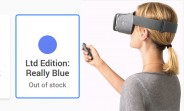 Google spent no time launching the pre-order links on its online Store where Pixel phones are now available for pre-order. Google is offering a free Daydream View headset with all pre-orders of the Google Pixel or Pixel XL. The offer is for a limited time and "while supplies last" meaning Google can pull the plug on this deal whenever it'd like.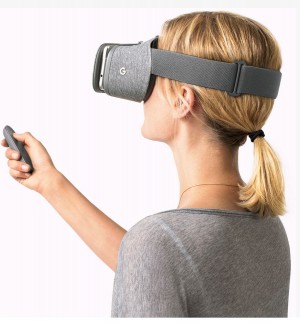 The way it works is Google will send you an email in about three to four weeks once your device arrives. This email will contain a code that you can use to order a Daydream Viewer for free.
But you won't be able to get one with a "Really Blue" version of either Pixel as they both showed "Unavailable" while the Google event was still going on. As of now, 17:37 EST, the Really Blue model now shows "Out of Stock" on the Google online Store.
The Blue model is a US-exclusive and we hope Google plans to restock the blue model. Then again, it could be a strategy to generate more hype by limiting supply of the "coveted" Really Blue Pixel phones. If you plan to buy with Verizon, they still have the Really Blue phone available now for pre-order, though it only comes in 32GB. #why? You can still join a waitlist for more Really blue models. But there's no word on when they'd come back.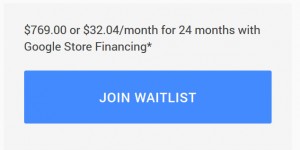 The Pixel phone is still available from the Google Store for pre-order US starting at $649 and $769 for the XL model. You can still get the Very Silver and Quite Black models in both sizes and memory configurations. Verizon is also holding pre-orders for the Pixel phones. And it looks like Verizon will deliver it on the October 20. Several days than Google promises it, which is between October 26 and October 28.
Y
Me looks at Nexus 5X and wonders what went wrong... 3 times higher price... Same maker, same idea, 3 times higher price...
D
and that's Google's problem how exactly? These are in line with other top of the line flagships such as iPhone and Galaxy s7
?
Google is taking their naming schemes to a childish level its not fun and hip anymore.