OnePlus has just announced that it will be offering free standard shipping on all orders $100 and up. The number (and consequently, value) varies by country and is €100 or £60, for example.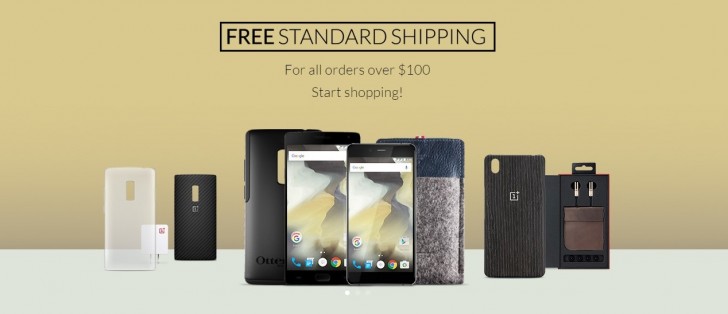 In effect, what this means is that every order containing a smartphone (One, 2 or X) will be eligible. If you're only shopping for accessories, though, you'd need to purchase a whole bunch of cases and/or backs, or team up with a similarly inclined friend.
Priority shipping will also get a price cut. For a single OnePlus 2, shipped to the US, that means $9.63 instead of the $17.63 it was until now. To the EU, the savings are €8 flat, the service now costing €16.49, instead of €24.49.
D
Hi AJ, Would you please share the website through which u ordered the replacement parts, as I am in need of few. Thnak you.
D
It's nothing special that chinese seller offers free shipping (aliexpress, ebay sellers etc.). But that's because of financial grants of Chinese government. OnePlus just do not have that privilege. But is there any other smartphone producer that have...
D
Come on OnePlus ! you are not the greatest company . Nobody wants your phone with your dreaded invite system. Free shipping for a 300$ device should have been the part of the deal in the first place. Dont fool us with your cheap ass tactics ! Duh