Ever since AT&T started exclusively selling the Nokia Lumia 920 in the US, the carrier has been kind enough to offer it bundled with Nokia's Wireless Charging Plate.
Initially, the carrier said the promotion will go on until the end of January, 2013, but now the timeframe of the deal has been extended to February 21.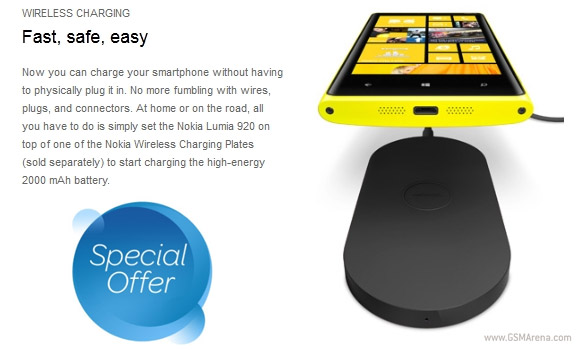 This is great news for AT&T customers, who want to upgrade to the Lumia 920, but aren't eligible to do so before February. At CES 2013, AT&T mentioned that the Lumia 920 was selling very well, but the promo extension could indicate that the carrier has some trouble shipping all of its available Lumia 920 stock.
For $99.99 (on a 2-year contract), the US carrier is making the Nokia Lumia 920 the obvious choice for the Windows Phone 8 fans in US.
F
And do u think that apple has cut orders of displays used to make i phones because many people are buying Iphones?
Y
I think youlk find your friends are mocking yew for buying an antique.;-)
ADVERTISEMENTS