Front and rear panels for the iPhone 8 leak, glass backs for iPhone 7s and 7s Plus too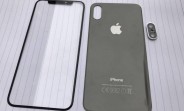 Mere hours ago a leak claimed to show us the metal frame of the upcoming iPhone 8, and now we can basically complete the picture. That's because of the two images you see below, which show the device's front and back panels.
These are said to come from "a friend in the industry" and they certainly look more believable than other such revelations from the past. The first picture shows just the front and rear panels for the iPhone 8, as you can see. This is going to be the most expensive iPhone yet, and it will feature a near-bezelless AMOLED panel provided by Samsung.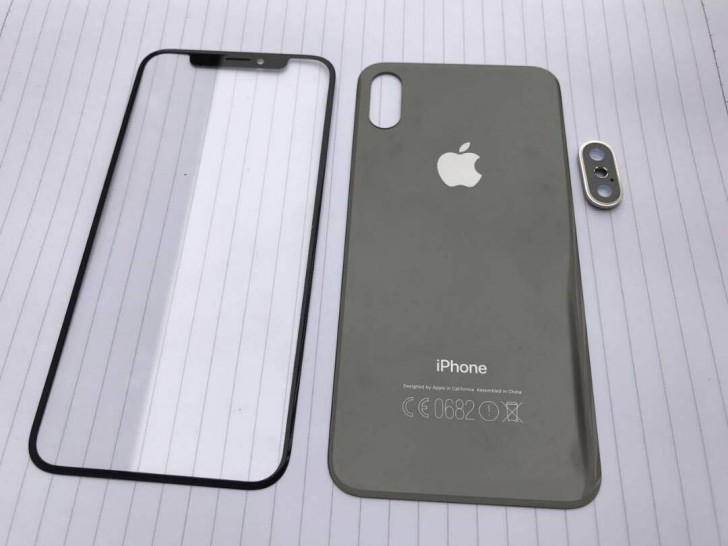 The screen won't have a standard shape, as it turns out. So if you've been hating the camera cutout in the Essential Phone's display, you're probably not going to love the fact that the iPhone 8 features an even bigger cutout up top, where the earpiece and selfie cam are located. Otherwise though the bezels are as slim as can be.
There's no Touch ID fingerprint scanner on the back, so this image suggests Apple will in fact go with an under-screen sensor as rumored. The cutout for the dual camera array on the rear is slotted vertically, something we have already seen in past leaks.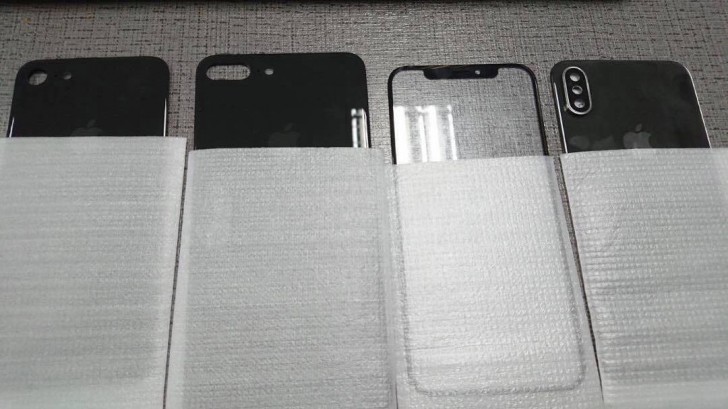 Moving on, we have the second shot, which pits the iPhone 8's front and back panels against the alleged rear panels for the upcoming iPhone 7s and 7s Plus. We only get a glimpse of these, but it's obvious that they're made out of glass, and not aluminum like for the previous iPhones. So we assume the oft-rumored wireless charging functionality will be launching on all three 2017 handsets. Aside from the change in the material used, the rear panels look pretty similar to those of the iPhone 7 and 7 Plus, including the camera cutouts.
?
Rumors for this iPhone design came up before. But even if we say the essential phone was first, it still has a relatively big bottom bezel which will be nonexistent on the iPhone 8
?
I have the same hopes, but I think it will be able to do so because it will get fatter and the mainboard will be much smaller because they will stack it.
?
The next few years, companies won't try to slim the bezels, but try to slim the camera and earpiece cutout. (at first glance the same, but still pretty different)