Galaxy A series device with 120 Hz screen officially coming on January 18, A54 most likely
Samsung's official Indian website has just announced that the company is unveiling a new A-series smartphone on January 18, at 12 PM local time. You can register your interest if you want to be notified when the launch happens, and the microsite has a few teasers too.

These reveal that the most likely star of next week's show is the Galaxy A54, which has in the past been rumored to debut earlier than its predecessor - in January, no less. So there's that hint. Then there's also the fact that Samsung teases a 120 Hz screen on the upcoming handset, in line with what the A54 should get. Finally, the colors - Samsung officially reveals them to be Awesome Black, Awesome Burgundy, and Awesome Green, and these have already been shown in a set of leaked renders from late December.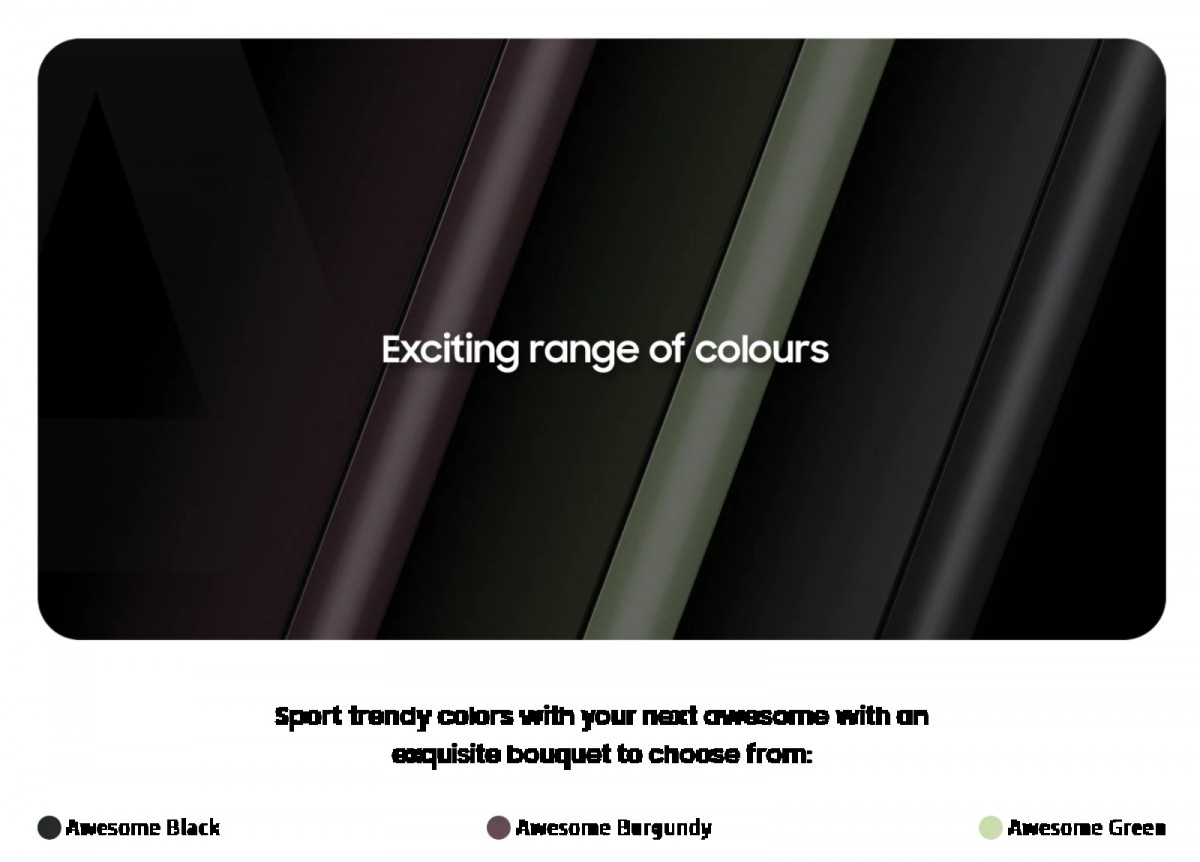 So, even without the company saying the words "Galaxy A54", it's pretty clear that the January 18 event is all about that phone. The only other option would be the Galaxy A34, but the rumor mill has always insisted that one would sport a 90 Hz display. Of course, that could have been wrong, so keep that in mind too. There are two other inconsistencies as well - first, the aforementioned leaked renders also showed a white A54, which isn't being teased, and the rumors always claimed the handset would get a 6.4" screen, while the official website says 6.6".
Either way, we're only slightly over a week away from the grand reveal, when all will be made clear.
M
correction: that is not a54 that is a23 and a14 unfortunately
m
if you don't want extra smoothness then stick with 60.... sure it used more battery even the adaptive screen does.. or do you put it on 120 hz just to have screen idle ?
ADVERTISEMENT