Galaxy C5 Pro purportedly captured in live image, pricing leaks for the C7 Pro too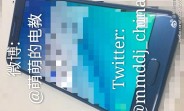 Mere hours ago the upcoming Samsung Galaxy C5 Pro was spotted on GFXBench, after having been leaked and rumored for many weeks now. This smartphone, along with the also yet-unannounced C7 Pro, should be joining the already official C9 Pro in the Korean company's portfolio at some point this month, with sales in China apparently set to start on January 21.
Today a new leak purportedly brings us the first ever live shot of the Galaxy C5 Pro, shown below for your viewing pleasure in its blue hue.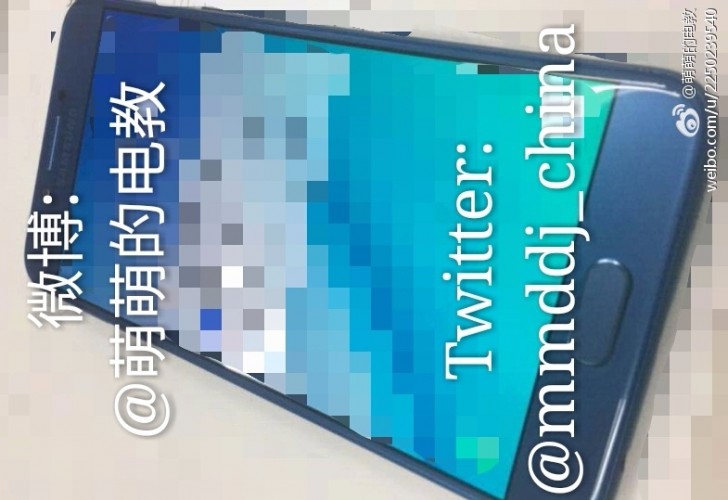 The huge levels of pixelation in the picture are there to protect the source, we assume, as smartphone makers rarely like it when such images are put out in the wild. Anyway, alongside it we also get rumored pricing for this model. It should retail (with 64GB of storage) for CNY 2,399, or approximately $346 or €329 at the current exchange rates.
On the other hand, the 64GB Galaxy C7 Pro is said to be priced at CNY 2,799 ($404 or €383). Obviously, even if true, these prices are only valid for China. It remains to be seen whether Samsung will be selling these handsets outside of China, since the C Pro line seems to have been designed and engineered with only that market in mind.
The C5 Pro should come with a 5.2" or 5.5" 1080p touchscreen, the Snapdragon 626 chipset, 4GB of RAM, a pair of 16 MP cameras (one on the front, one on the back), and a 3,000 mAh battery. It runs Android 6.0.1 Marshmallow. The C7 Pro has a 5.7-inch 1080p display, and pretty much shares the rest of the specs with its smaller sibling (save for the battery capacity, which should be different of course).
i
Because in China there's little to no respect for copyrights hence that. Some companies are simply not afraid to release devices that copy other brands solutions and not get sued in the process.
i
seriously whats with all these "China only" phones lately ?????????? this is ridiculous !!
?
China phones China phones EVERYWHERE!!!!