Samsung Mobile President Koh Dong-jin was asked about the rumored Galaxy Note7 with upgraded memory - 6GB RAM and 128GB storage - and he shed light on the matter.
The tricked out version is initially targeting China, where Koh says local makers are offering stiff competition with phones with high-capacity storage out of the box.
"We will accept diverse opinions from various regions and also consider whether that move will disappoint Korean consumers," he added.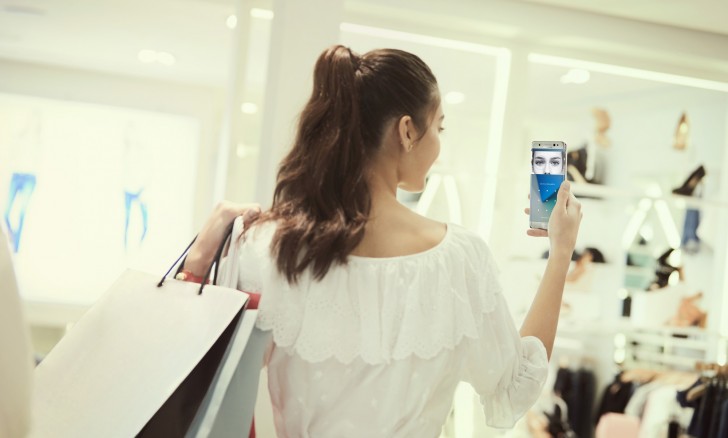 Pictured: Someone not in Europe or Malaysia who got her Note7 on time
By the sound of it, Samsung is talking to carriers to gauge if there's demand for a 6GB/128GB version of the Galaxy Note7. After all, demand for the current version is "outstanding".
So much so, in fact, that Samsung is having issues cranking out enough units. It already postponed the launch in Malaysia, but delays are expanding.
The retail launch of the Note7 in Benelux (Belgium, Netherlands, Luxemburg) is being pushed back by a week, from September 2 to the 9. Unfortunately, the delay isn't to bring in the 128GB model, there just aren't enough 64GB units to go around. North America is rolling ahead with the August 19 launch.
D
Well Samsung was f*****g s**t too me aswell, so it depends on the luck always and yeah the whole nowan is perfect argument at place x.x. Okay fine.
J
They ARE bad. I never seen Xiaomi or Huawei give proper updates to their phones. Worst than other androids. Software wise it is a veey bad experience. I never trust chinese phone ever since Xiaomi ruined it for me. Why the f*** it still in top 10 lis...
m
what is the reason for hybrid sims.....awesome phones with nice configs...is brought down with hybrid sims...why would go for this type instead just say it is single sim phone....dont dissappoint us by giving hybrid sims....would it hurt for them to ...
ADVERTISEMENTS