Samsung, the official partner of the Olympic games, has announced a collaboration with the International Olympic Committee (IOC) to make the Sochi 2014 Olympic Winter Games "the most wireless, seamless and paperless Olympic Games ever".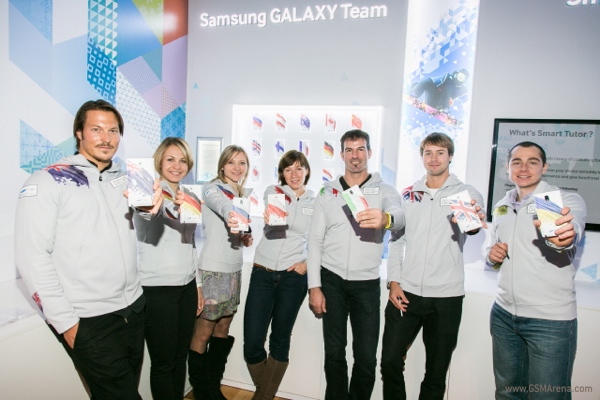 As part of this campaign, each of the athletes in the Olympics will get a special edition of the Galaxy Note 3 smartphone. The Note 3 has also been named the official Olympic Games phone.
Samsung has also updated its Wireless Olympic Works or WOW app. The WOW application will provide essential, up-to-date Games Time data and connectivity that are crucial to the Olympic Games operation to the Olympic staff. The app will also be available worldwide to everyone and will provide people with free, real-time access to news from the Games, including updated event schedules, the latest official results, medal counts and record statistics.
Samsung has also formed its largest-ever GALAXY Team of inspirational Olympic hopefuls for Sochi 2014, which will include more than 80 athletes from 20 countries.
For more information, head over to the source link below.
R
Slow your horses buddy...if you read or did the slightest research you wouldnt be so mad. Your ignorance wouldnt be missed by Samsung
D
Hello. first I never had a single apple product . Has I hate apple concept. I was a nokia guy, and the a samsung guy , times changes and I think this is the time for me to say goodbye to samsung. you first need to activate with a sim card , ...
a
If there is apple or windows phone ,Olympic would suffer from extreme limitations.huh!!
ADVERTISEMENTS