The Samsung Galaxy Note 4 launch price and date for the UK were unveiled by local retailer Clove. The new phablet flagship will launch a month from now in the week that starts on October 13 and will cost £575 with VAT. That's slightly higher than the €699 price for the German pre-order.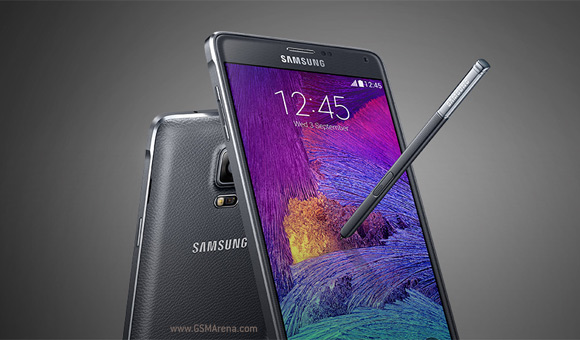 Clove also has information on the Galaxy Note Edge, the innovative phablet with a two-sided screen and the info is, unfortunately, negative – it won't be available at launch. Clove (and perhaps other retailers) will look to import units from elsewhere but that's bound to have an effect on price.
The Samsung Galaxy Note Edge in fact will not be available in most of Europe, we guess that Germany is among the lucky few.
Carphone Warehouse and Expansys will also be taking pre-orders for the Galaxy Note 4 soon though they haven't announced price or launch date yet.
e
:] clarification appreciated !
?
The union jack will look exactly the same. If there is a Yes vote tomorrow, Scotland will still be part of the UK for 18 months, it isn't instant.
?
This is incorrect. The 5s' processor is made on a different manufacturing node (28nm) and uses a different architecture design from ARM to utilise 64-bit processing. Along with numerous improvements such as Touch ID, LPDDR3 RAM, improved camera and v...