Samsung Galaxy Note 4 Android Lollipop rollout continues in even more countries. The update is already available for download in Europe and USA, but now even more markets board the Lollipop train.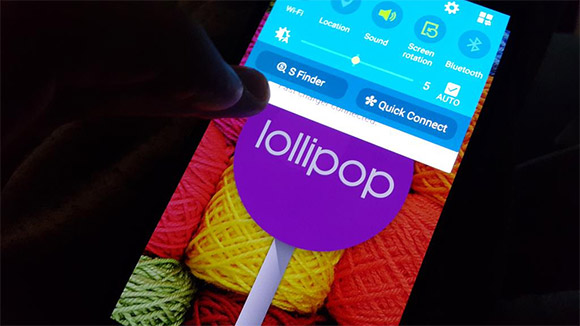 As of today Galaxy Note 4 units across Brazil, the Baltic region, India and UAE are all getting Lollipop notifications. The OTA update weighs about 1GB, so make sure you have enough space for the download and unpacking process. We guess you should need at least 3GB just in case.
The new update will uplift your Galaxy Note 4 to Android 5.0 Lollipop and will offer you the latest version of TouchWiz UI, also inspired by Lollipop's Material design. There is a lot to discover in there, it will boost your performance and memory speeds, and hopefully will increase your battery life.
If you live in Baltics, Brazil, India and UAE and have a Galaxy Note 4, you should check for an update right now.
Thanks to Gaurav Hasabnis, who sent this in!
?
nop please upgrade n910h
D
I don't get lollipop update in my note4(modelN910H)why?
D
I don't get lollipop update!!!!!