The refurbished Samsung Galaxy Note7 turned Galaxy Note FE is indeed set for a July 7 launch, just like previously reported. The confirmation came from a post by Korean carrier LG Uplus (part of LG Corporation) on Facebook, which has since been taken down.
We did manage to save the picture, which, aside from the July 7 date, states there are limited quantities of the device. The post also detailed that the Note FE will be on pre-order starting today through July 6, though we admit that our Korean is a little rusty and we relied on Google Translate for that.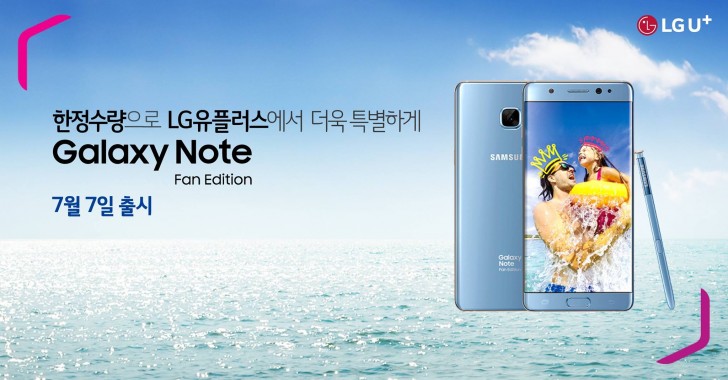 Posters have started popping up in Korean stores, too - LG Uplus stores, in particular, now that we know what to look for - even if they don't say the exact date. Apparently, the folks in charge of social networks at the company's marketing team were a little too eager to spread the news.
D
LG U is the Telco division. smartass. They sell wtv phones that are in the market too with LG U Mobile plans. Not just LG phones.
A
Lol, that's a pretty pathetic life then.
D
Samsung were pressurised by environmental agencies into reselling Note7. N7 was is one of best devices I've owned. I am still using my Note7 on a daily basis.
ADVERTISEMENTS