Australian carrier Telstra has received a confirmation that the Samsung Galaxy Note II 4G model will skip Android 4.2.2 and will be updated straight to the 4.3 Jelly Bean. It doesn't seem to be a regional thing either - all Galaxy Note II units might be treated that way.
Here is the official quote from Telstra's support page:
Samsung have elected globally to skip the 4.2.2 update for this device and will instead go to a newer version of Android. No schedule has been provided for this update.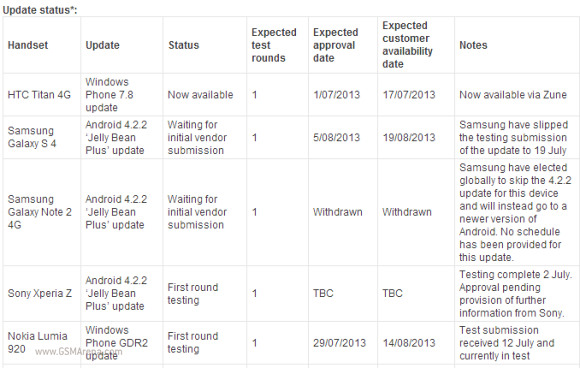 We already know that Samsung Galaxy Note II will live long enough to taste the Android 5.0 Key Lime Pie, so owners shouldn't worry about the Android updates.
Meanwhile, Samsung still manages to keep the upcoming Galaxy Note III under wraps, but a picture taken with it popped up in Picasa yesterday. It hardly gives us much info, but it does confirm the device model number - N9005. This will most probably going to be the Snapdragon 800 version of the phablet with the revamped Exynos 5 powering the N9000 version.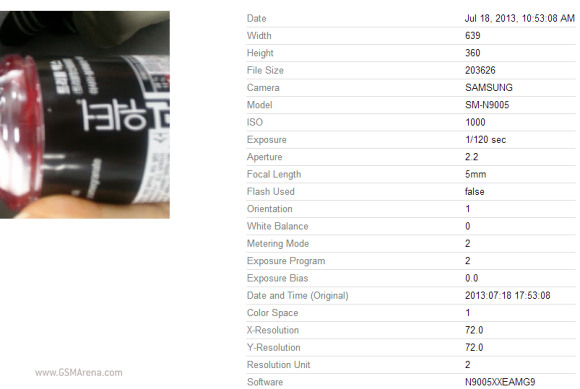 The Note III will be announced on September 4 ahead of IFA in Berlin. It's expected to bring 5.7" 1080p Super AMOLED display and 3GB of RAM.
N
Note 1 owners were promised a last update to 4.2.2, hope samsung keeps its word.
R
How will I update Galaxy Note II (ver. 4.1.2 to straight ver. 4.3 )
D
I hope ur rght 2. Thr r many watchers of ths co..3 versions..Galaxy nt.1 Int'l:GT N-7000.l9220, at&t, t-mobile. Y confuse owners of a unique device tht could b bettr & acrs th mobile sectr, thr r no fans running inside tht anyone makes...Sams...
ADVERTISEMENTS