Galaxy S22+ and S22 Ultra battery capacities revealed in certifications: 4,500mAh and 5,000mAh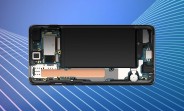 Two batteries from Samsung SDI received 3C certifications and judging by their model numbers, they are headed for the upcoming Galaxy S22+ and S22 Ultra. Their capacities are almost a perfect match for the ones reported by Ice Universe a couple of weeks ago.
The EB-BS906ABY battery for the Galaxy S22+ has a rated capacity of 4,370 mAh, meaning the typical capacity should be 4,500 mAh. This is a small downgrade from the S21+, which has a 4,800 mAh battery.
The EB-BS908ABY for the Galaxy S22 Ultra has a rated capacity of 4,855 mAh, meaning a typical capacity of 5,000 mAh. This is an exact match for the S21 Ultra battery.

Samsung Galaxy S22+ and S22 Ultra battery details
The battery for the vanilla Galaxy S22 is yet to be seen in the certification lists, but according to Ice Universe, it will have a capacity of 3,800 mAh, which is smaller than the 4,000 mAh battery of the current vanilla S21.
Samsung is reportedly testing 65W charging support for the S22 series. The company has never gone above 45W and even then it's reluctant to use it – the S21 generation all top out at 25W (even though older models like, say, the S20 Ultra did support 45W).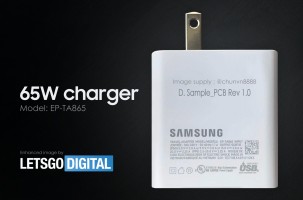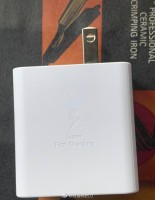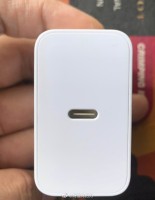 A 65W USB-C charger for Samsung (EP-TA865)
If 65W charging does make it into the S22 phones, the EP-TA865 is probably the adapter for the job. It can output 20V at 3.25A, though it supports lower levels for older gadgets too (as well as PPS for configurable voltage between 5 and 20 Volts).
?
need micro sd card slot
A
Yup, enjoy your phone that won't a couple of years.
?
Best part is that thickness is still under 10mm
ADVERTISEMENTS