Samsung has been keeping updating its lineup to Lollipop. Numerous handsets have been getting the new Android experience all over the world and it has gotten almost impossible to track exactly what is happening.
Last week Samsung Norway had some major problems with buggy Lollipop OTAs for the Galaxy S4 and S5 in Norway. Apparently this was an isolated problem as the updates are continuing at full speed elsewhere.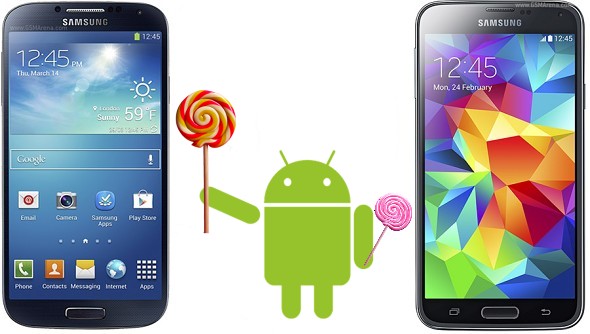 The Samsung Galaxy S5 (Snapdragon) has already received Lollipop in most of Europe. Rollout for the Galaxy S4, both Snapdragon and Exynos has been a tad slower, but an OTA is already available for SIM-Free models in a few regions, including UK. Interestingly enough, The Galaxy S4 is receiving an Android 5.0.1 build, while the Galaxy S5 is getting the 5.0 one, and so is the rather scarce Exynos Galaxy S5 model(SM-G900H).
The mini and active versions of both handsets are still stuck on KitKat, but Samsung seems to have started extending the update wave to less mainstream models. Last week the Galaxy S5 Plus, for example, started getting Android 5.0.2 in the UK and Finland.
So if you own a Galaxy S5 and S4 smartphone, there is a pretty good chance that you already have an update waiting for you, so be sure to check the update menu.
m
samsung galaxy s4 gt-195105 Unlock Problem
?
Hi sir.i have s4 19505(adp#19505xxugnfj5).now i m downloading 4.4.2 german 02 black edition firmware(adp#19505xxufnc4).both adp numbers aur change.can i install this firmware to my mobile??? Plz answer me
N
Lollipop is not a decent update yet, I wish I still had the former build.. Lollipop is having trouble with keeping standard apps stable, keeping the signal reception up, plus they have changed too much of the user interface which used to be great. No...