Black is the new black – the Samsung Galaxy S4 Black Edition borrows the faux leather back of the Galaxy Note 3 and marks the introduction of yet another Galaxy S4 version (the 1001st by our count).
Snarkiness aside, we quite liked the faux leather back on the Note 3. Selling just the back cover would have meant current Galaxy S4 owners can get in on this too and the Note 3 back comes in other shades too (white and red, for example).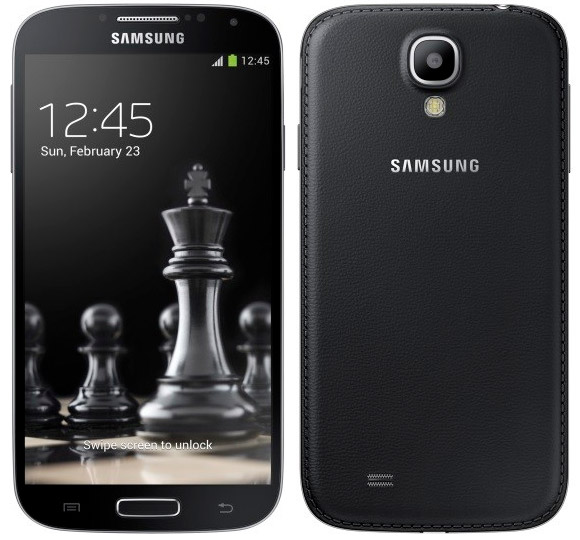 It's still an option for those who don't appreciate the plastic, fingerprint magnet back of the standard Galaxy S4. The specs are exactly the same as the I9505 though, the Snapdragon 600 version of the phone, rather than the updated S4 Advance models (with Snapdragon 800).
That goes for the Samsung Galaxy S4 mini too, as the compact phone will be getting a Black Edition of its own. This model has the same specs as its global counterpart too.
The big Galaxy S4 Black Edition will hit Russia (and presumably other markets) in February this year for RUB 23,000 ($660). The Galaxy S4 mini Black Edition will be RUB 16,000 ($460).
For comparison, Megafon, a large Russian carrier, offers the Galaxy S4 for RUB 22,000 and the S4 mini for RUB 15,000, so the Black Editions will have a slight markup. Other stores do offer the handsets at lower prices though.
s
how to buy samsung galaxy s4 black edition housing in sri lanka....
D
#zabi, Yes GT-I9515 (Galaxy s4 Black Edition) Has 4G Lte
D
Super phone.Best in Srilanka
ADVERTISEMENTS