In an interview with PC Mag, Samsung VP of Portfolio Planning, Nick DiCarlo revealed that many software features found on the Galaxy S4 will make their way to the Galaxy S III via firmware updates.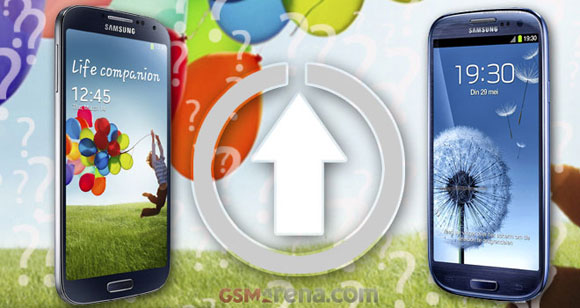 Features like the S Translator, S Health, the new S Voice Drive and basically any software novelty that the Galaxy S4 boasts and isn't dependent on the flagship's new hardware and sensors should be available to the rest of the company's high-end offerings.
Here's what DiCarlo shared:
Anything that we can do that's not dependent on hardware like infrared, we'll definitely bring to all the flagship devices.
In addition to the aforementioned apps, the new camera interface as well as some of the sweeter new TouchWiz UI features including Smart Pause and Smart Scroll might be ported to the Galaxy S III.
Sadly, DiCarlo hasn't given a specific timeframe when this might happen. It's likely that the Galaxy S III will get a dedicated upgrade package for these, like the company did with its Premium Suite not so long ago.
D
Samsung don't have power to beat iphone? Haha. Nice Joke man. Samsung is the top of all companies in cellular phones. HTC is the only company to introduce android in all phones. ( DO NOT INCLUDE INDIAN SETS )
?
Oh yeah? LG pro copied Note II's design, not to mention the pop-up play >.> People copy everything, it's the only way for true innovation. Greed is exactly what's preventing us from upgrading more. If, say... apple doesn't patent everything and...
T
Wish for All of them for S3, specialy Quick Glance will rock !!!
ADVERTISEMENTS