We all know Samsung is going to release mini and Zoom versions of its Galaxy S5 flagship, just like it did for the Galaxy S4 last year. There is even a rumor Samsung is prepping an Active version, but this is yet to be confirmed.
The Galaxy S5 mini has leaked recently via a case maker, but today we got some info on its specs. As the rumor has it the Samsung SM-G800 Galaxy S5 mini will pack a 4.5" 720p Super AMOLED display and will run on a Snapdragon 400 chipset with quad-core CPU.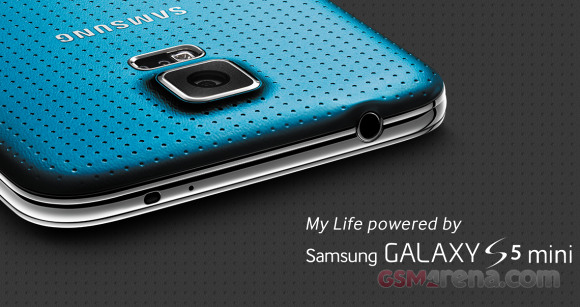 Other leaked specs suggest the Galaxy S5 mini will come with 1.5GB RAM, 16GB of expandable storage, 8MP rear and 2MP front camera, IR blaster and a 2,100 mAh battery. Android 4.4 KitKat skinned with TouchWiz should come pre-installed out of the box.
There is no info on whether the mini flavor of the Galaxy S5 will be dust and water proof or not. There is nothing on the heart rate sensor too. We hope Samsung doesn't drop the water/dust protection, because it is certainly a handy feature.
D
I did exactly the same and i'm glad i did coz the Z1 compact is fantastic no doubt
?
I've the s4 mini was waiting for the s5 mini, as soon as a saw the specs I went and bought sony z1 compact.
D
So... this phone is like a Sony Xperia SP from 1 year ago then? :( S3 mini was a flop because of the price and S4 mini was also a flop for the exact same reason. Guess this device should be priced below 300€, but we all know this is never gonna h...