Samsung seems to be doing a unified push for the Galaxy S6 campaign, the "Six Appeal." First, a shadowy image of the Samsung Galaxy S6 Edge appeared from T-Mobile, glowing in the carrier's trademark magenta color. Now AT&T has joined with an almost identical image with a blue hue.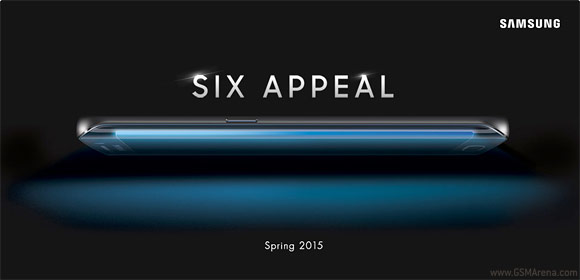 This image has "Spring 2015" written on the bottom, unlike the T-Mobile picture, which had nothing. Earlier we saw cases for the new flagship that will ship on March 15 and Spring begins on March 21 this year, so this may not be far off. Still, AT&T could launch the Galaxy S6 Edge at any time over the next three months.
While the launch date is still not certain, the Samsung team is probably already packing their bags for Barcelona where they will unveil the Galaxy S6 and S6 Edge (perhaps other stuff too) on March 1.
D
I think this is not Galaxy 6 edge, original galaxy 6 will have design like this to achieve no bezel like display ( the bezel is curved), the idea same like Xiaomi mi note by using 3D Glass, but this one more xtreme.
D
I hope it is campaign from Samsung... not same galaxy S5.. bravo Samsung
?
This explains that the latest teaser video only shows the curved screen, so there will be a protruding back camera afterall...