For a while now we've been hearing that Samsung is working on a Galaxy S6 Plus smartphone. This was supposed to be a bigger version of the company's Galaxy S6 edge, so far rumored to sport a 5.5-inch display with dual curved edges too. It's been allegedly codenamed Project Zen, then Project Zero 2 internally at Samsung.
And now it turns out it might be sold as the Galaxy S6 Note. That would be a pretty odd pairing of the Korean company's most powerful smartphone brands, but "S6 Note" is exactly the trademark Samsung has filed an application for recently.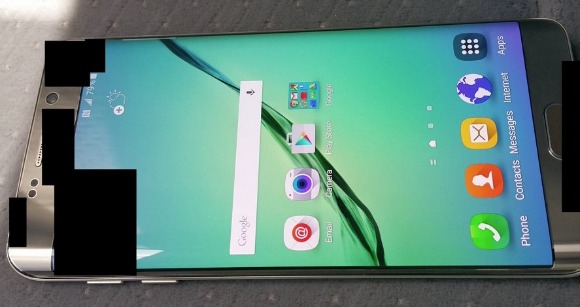 Of course it could simply have done that to be able to protect itself if some other manufacturer decides to use "S6 Note" as a name. Or this could be the commercial name of the Project Zero 2 phone, now revealed.
And speaking of this handset, a new rumor claims its screen will actually be a 5.7-inch unit, so bigger than previously thought. The curves are still in, thankfully. It will launch running Android 5.1.1 Lollipop, which at the moment is the latest version of Google's mobile operating system.
Regarding that launch, it should take place sometime during the third quarter, so from July to September. That said, we assume it will happen sooner rather than later, in order for Samsung not to cannibalize the attention focused on the Galaxy Note 5 in September.
i
Samsung please launch Galaxy S6 plus neo duos mini
?
It was samsung's tactic to make people believe that their s6 would be the best Samsung phone until note 5 came out and some people believed, not enough so Samsung went back to original spamming strategy