With MWC 2015 right around the corner the hype is on for new handset releases all over the place. Naturally Samsung is in the spotlight and the rumor mill has been overflowing with bits and pieces of the new Galaxy S6 flagship.
Stories have been ranging all the way from hardware specs, like a supposed withdraw form Snapdragon SoCs and optional 4GB of RAM all the way to quirky concepts like advanced case designs and Gear VR compatibility.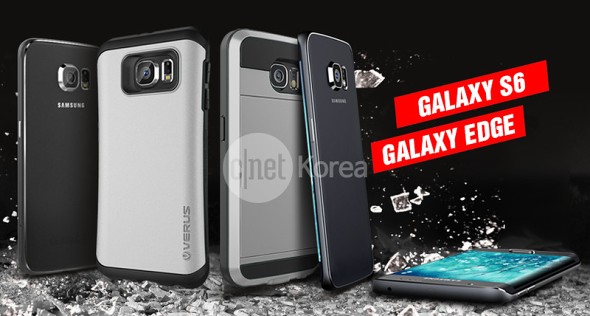 Perhaps the most prominent debate about the new device has been centered around its screen and Edge variant. Today comes with another leaked render that seems to showcase a double-edged variant of the device, supposedly called the Galaxy S Edge. The shot is said to be one of many, but Cnet Korea has provided only a single teaser to protect the identity of the source.
The fact of the matter is that judging from the big Versus logo the render might just be of another round of cases for the eagerly anticipated design. We have been seeing quite a few of these in the past few days and while it is possible that they do represent the Galaxy S6 fairly accurately they are usually based on preliminary information about dimensions and nothing is really certain until Samsung showcases the device.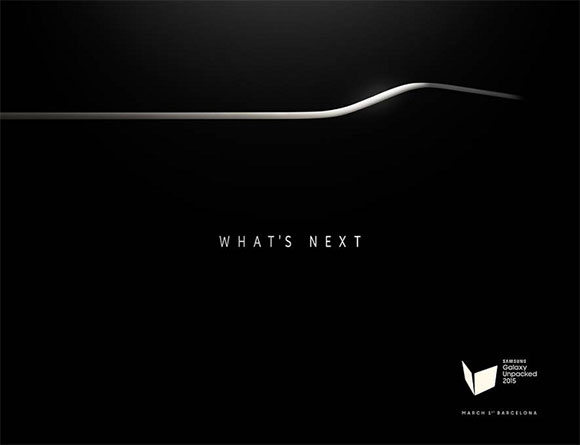 Looking into the picture we can definitely differentiate two variants of the smartphone. On the far left we see what looks like a traditional handset with a protruding camera and metal frame. This, along with the position of the shooter and flash coincide with alleged frame pictures that surfaced earlier this week.
The second and third device look to be the same, just with different cases on top. The final two renders on the far right are what is truly interesting in the image. While seeing Versus cases for the future device is nothing new, analyzing the image reveals that both of its sides are actually curved.
Samsung will clear the smoke on all the details and versions of the future flagship on March 1 at its Barcelona MWC event.
I
You must be a kill joy and a terrible person to be around, seems you just like to complain. Nobody not a lunatic will look at these phones and say they aren't beautiful..
m
Then why the metal frame has a cutout that looks like a micro-SD or SIM slot on the back? How are you suppose to insert something in it if the phone is unibody? Also in the renders you can see there is only one tray on the edge (A5 has 2). Samsung ne...
?
And because that 128G is $200 extra....