Samsung's latest devices, the Galaxy S6 and Galaxy S6 Edge, as well as the HTC One M9, are now up for pre-order from US carrier Verizon Wireless. All the three devices will be available starting April 10.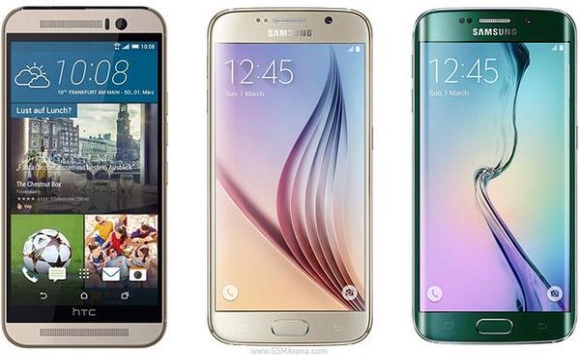 Both the 32GB S6 and the One M9, which is only offered with 32GB internal memory, are priced at $200 on a regular two-year agreement and $600 sans contract. You can also get them for $25 per month for 24 months with Verizon Edge.
On the other hand, the 32GB S6 Edge will set you back $300 with contract and $700 without it. Alternatively, if you want to buy it with Verizon Edge, you'll have to pay $29.16 per month for 24 months. Aside from 32 GB, the 64 and 128 GB versions of the Samsung devices are also available for pre-order.
Source 1
|
Source 2
|
Source 3
?
some people are really stupid ... Samsung is well known for breaking screens.. one of the there major income is spare-parts lol... and now they make a phone that has a back made of glass... it will be so amusing to see all those shattered front...
?
It's a fake. No screen continuity. Anything could be put inbetween those stop start shots, what utter nonsense but we knew this was coming. No 1 why was it important to you to post this here. No 2 where is this iPhone 6 drop test, they have videos...