Galaxy S7 edge the size of a building is Samsung's latest ad in Moscow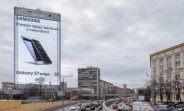 If you thought the 5.5-inch Galaxy S7 edge was too large, multiply that 500 times and you'll get the size of Samsung's latest ad of the dual-edge smartphone. Installed on the facade of a building in the Sokol district of Moscow, the LED signage measures 80 meters tall and 40 meters wide.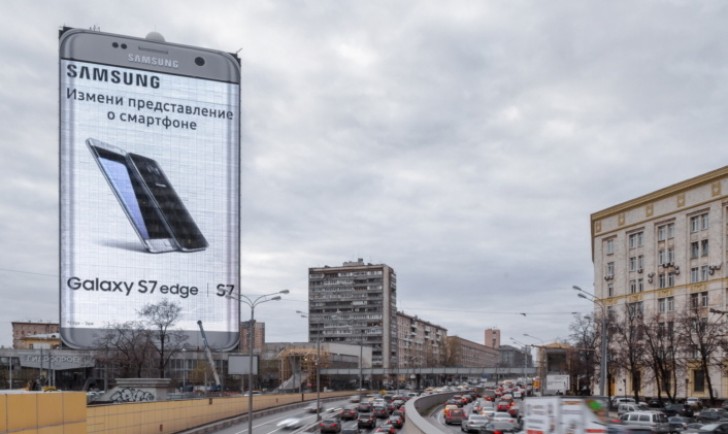 As Samsung is keen to point out, the ad can be seen from up to 2.2km away. Located between two road arteries, the giant S7 edge gets to be seen by 800,00 people a day. We gather the spot wasn't a coincidence then.
If you can't go and check it out on site, you can always settle for the video below, for an aerial view of the ad, shot at dusk.
B
True. ...but many people can easily be swayed by ' in your Face' advertising
A
These is how you introduce your brand new phone "like a Boss" to the world... that's how Samsung rolls... you dig it, i dig it and we all dig it... word... hmmm puts on sunglasses slowly...
N
Still not impressive. Even if a company would build a huge advertisement billboard near my house, if I don't like the phone, I still won't get it.