Sixes and sevens
Samsung Galaxy S7 vs. Apple iPhone 6s: Sixes and sevens
Video camera
The Samsung Galaxy S7 has a wider aperture, which makes a difference when shooting 4K videos too.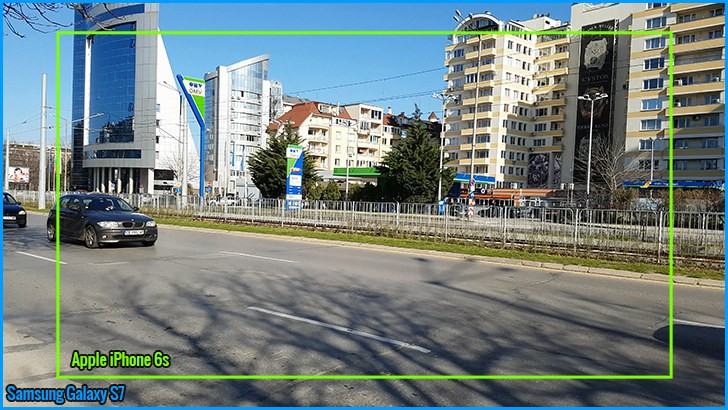 The Galaxy and iPhone videos have comparable levels of detail, even though the Apple phone has to cover less FoV. It has a definite advantage in dynamic range, though, the Galaxy was on the edge of overexposing the yellow buildings in the background. Perhaps affected by the contrast of the image, the S7 mangled the colors too, so now they are quite close to those of the iPhone.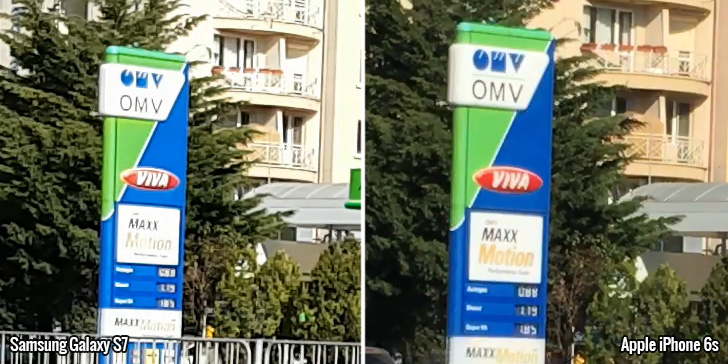 Switching to 1080p, the difference in FoV becomes even more pronounced as the iPhone 6s goes narrower.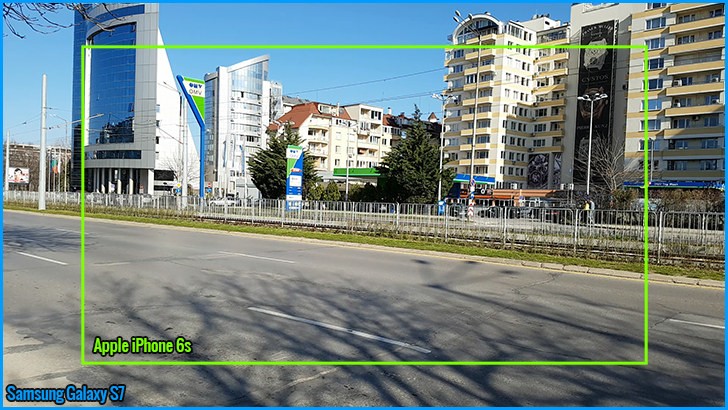 You'll have to take a few steps back before you can fit the same group of people when shooting with the iPhone 6s. It maintains its advantage in terms of dynamic range, though.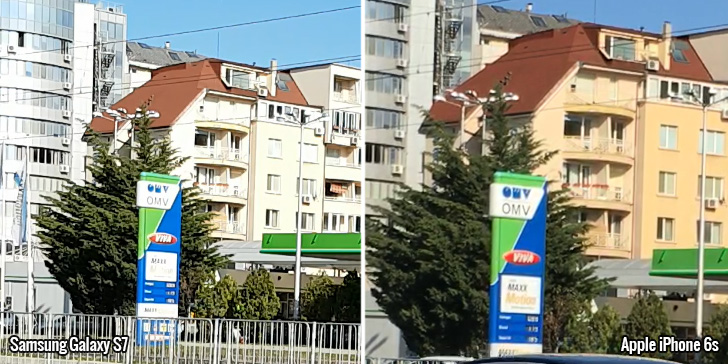 In both resolutions, the Samsung Galaxy S7 records high-quality audio - 256Kbps bitrate, 48kHz sampling rate. Apple refuses to budge and years later the iPhone 6s still records mono sound with videos - 80Kbps, 44.1kHz.
The Samsung has better microphones, so the audio quality is better too. That there's stereo separation is a bonus.
Winner: Samsung Galaxy S7. That's a cumulative score, for 4K recording the iPhone 6s has competitive level of detail (with slightly narrower FoV), but better dynamic range. It still records mono sound (and not good quality mono either), which is hard to overlook in 2016. The 1080p videos from the iPhone are quite narrow and it still doesn't have an edge in image sharpness.
Video camera, dusk
The advantage that the Samsung Galaxy S7 had continues when we switch to 4K video.
The whole frame appears brighter and there's noticeably less noise. This is especially visible in video since the noise doesn't stay in one place but flickers.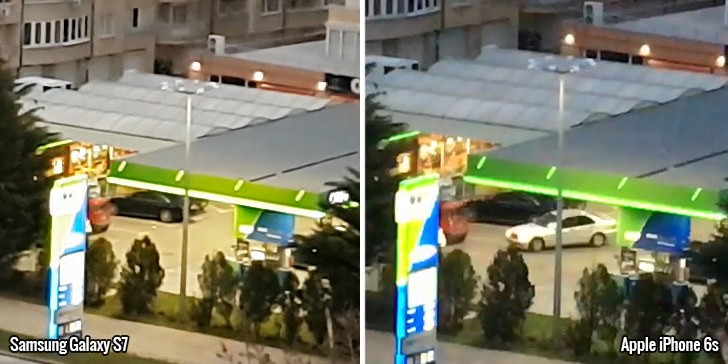 In the dark, 1080p videos are better since the noise issue is mitigated by the lower resolution.
The iPhone 6s closed the gap on the Galaxy S7, but again it got a boost from its narrower field of view. The iPhone videos were darker too.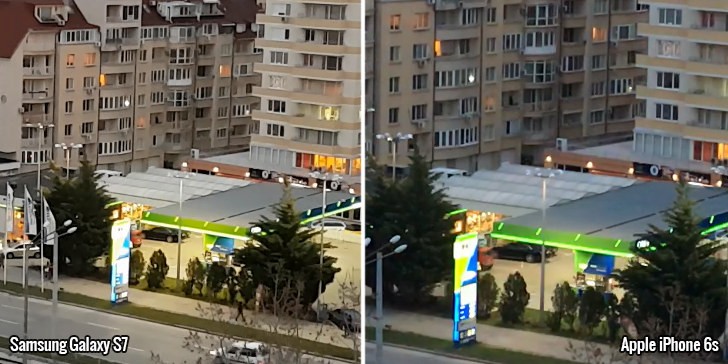 Winner: Samsung Galaxy S7. The S7 produced a brighter image with noticeably less noise - and noise is quite visible on video. The Galaxy also resolved more detail at both 2160p and 1080p and offered better color accuracy in the fading light.