Blind shootout
Update: Voting is now closed!
Samsung went back to 12MP camera resolution with the Galaxy S7 for the purposes of great low-light imaging, but this means it's at equal megapixel count with the iPhone 6s, plus Apple does 2160p video too. These two will be great rivals, at least until months from now, Apple unveils the iPhone 7.
Samsung's move to 12MP affords it an advantage in pixel size compared to the S6 - the bigger sensor carries 1.4µm pixels. The 12MP iPhone sensor on the other hand has 1.22µm pixels (funny thing, before the resolution bump Apple's 8MP camera had much bigger 1.5µm pixels).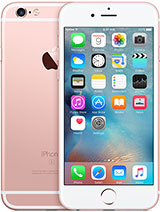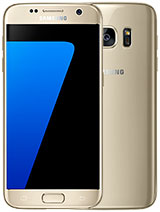 Apple iPhone 6s • Samsung Galaxy S7
The Galaxy S7 sensor - sourced from Sony or from Samsung itself - features Dual Pixel autofocus. "Dual Pixel" refers to the dual duty pulled by each pixel. The Galaxy S7 effectively has 12 million focus points while the Phase Detection AF used on the iPhone has only about 5% pixel coverage.
It's not just bigger pixels either, Samsung has the widest aperture on a mobile device - f/1.7, beating LG G5's f/1.8 and way ahead of iPhone 6s' f/2.2. The Galaxy also has OIS, unlike the smaller iPhone (the 6s Plus has OIS, but it's not part of this fight).
In short, the Galaxy S7 camera lets more light through its bigger aperture and onto the sensor. It can also keep the shutter open for longer thanks to its OIS and the larger pixels of the sensors allow for a less noisy output.
But our first photos were taken in broad daylight and there image processing is more important.
#1 Best daylight photo
Here's a photo taken handheld at ground level. Which one has the better colors? Do you think A or B offers more detail? What about dynamic range, one sensor is more limited on paper but can you see any difference?
#2 Best daylight photo
We've cropped out a closeup of some stucco wall texture. One phone produces sharper images but relies on sharpening in post-processing, too. Keep in mind that this is a 100% view and you rarely view photos at their full resolution. Still, a 4K TV essentially has an 8MP screen, so 12MP photos aren't too far off at 100% zoom (especially if you switch both cameras to 16:9 mode, since their sensors are 4:3 natively).
#3 Best HDR
In #1 we asked you about dynamic range, one camera didn't quite have enough. Here's what happens when we enable High Dynamic Range (HDR). One camera produces jaggies, the other messes up the colors.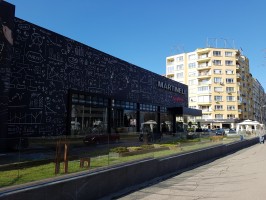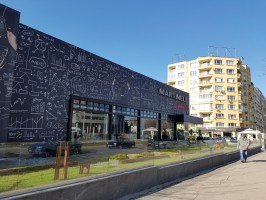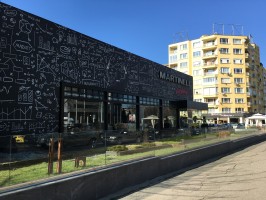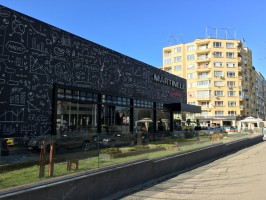 Phone A, HDR off • Phone A, HDR on • Phone B, HDR off • Phone B, HDR on
#4 Best night time photo
We talked up low-light shooting so much, time to finally check out how good it is. As we said, on paper the Samsung has this in the bag, but is the winner below clear? Note that we deleted the EXIF info in the photos, but we can reveal they were taken at dusk and both phones shot at ISO 200 or a bit more, shutter speed of 1/17s.
#5 Best night time video, 2160p
2160p video is just over 8MP in resolution, but the camera has to snap a frame 30 times a second. This speed means the image quality falls compared to still photos, so was it enough to equalize the phones?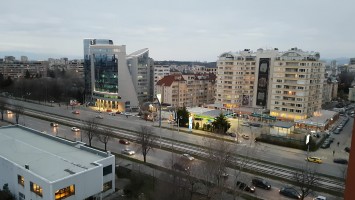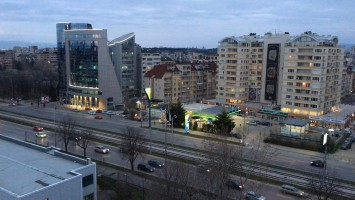 #5 Best night time video, 2160p
#6 Best night time video, 1080p
Okay, perhaps 2160p in the dark is an overkill - let's try 1080p. One phone really changed the Field of View, which is not cool - it means you have to take a few steps back to fit the same number of people in your video, for example.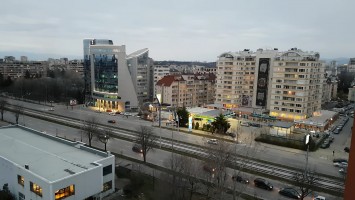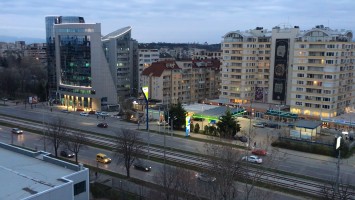 #6 Best night time video, 1080p
Of course, we have 2160p and 1080p videos shot during the day, but we'll leave those for the full article. For now, you have 24 hours to vote before we publish the results.
We know that it can be easy for someone knowledgeable in smartphone photography to tell which of these two is the Galaxy S7 and which is the iPhone 6s. But the idea behind these blind shootouts is not guessing who is who, but rather to get a chance to evaluate the images based purely on their quality, stripping away any brand bias as much as possible.