Earlier today we told you that Samsung executives are confident that the Galaxy S8 will manage to outsell the highly successful Galaxy S7 from last year. Now courtesy of a new report from the company's home of South Korea we get additional details about how it's handling the launch.
Samsung will make around 20 million units of the Galaxy S8 and S8+ in the initial production run, thus there should be no impediment for them to break sales records for the Korean company.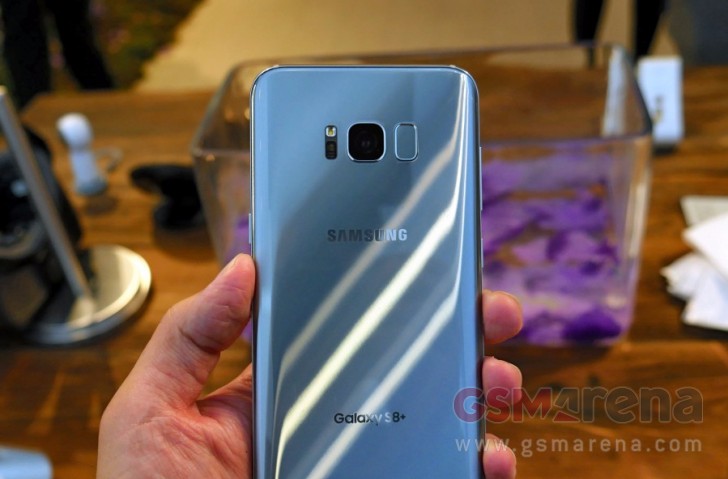 Samsung's head of mobile, DJ Koh, has even promised that the duo will not see any supply issues whatsoever. The company is ready to sell twice as many S8 family units as it did S7s when they launched last year. "Since we are preparing the supply without difficulty, there will be no issue of supply delay", Koh said.
So wherever you are you should be able to purchase a Galaxy S8 or S8+ without a hitch, even if you want to be an early adopter and get yours as soon as possible. The only hurdle could be the pricing of the new models, but if you're fine with that nothing is stopping you from glancing at that Infinity Display in a few weeks' time.
v
You should not change a phone unless its broken or you feel like throwing it because its too slow... Unfortunately gravity is a..... Getting a phone every 3 years is ideal afaik or 4 if you are a light user and has not worn out the hardware
D
Well of course, Samsung won't face supply issues with the S8. That's because its over priced and cumbersome garbage. None of the real improvements that need to be made have been imo. The software is still trash and will get barely any updates, especi...
?
Of course it wouldn't because consumers are still cautious about samsung phones and tbh, the s8 isn't very impressive.