Another record bites the dust - the Samsung Galaxy S8 pre-orders hit 720,000 units for the first seven days. The previous best was 400,000 units in 12 days for now discontinued Galaxy Note7.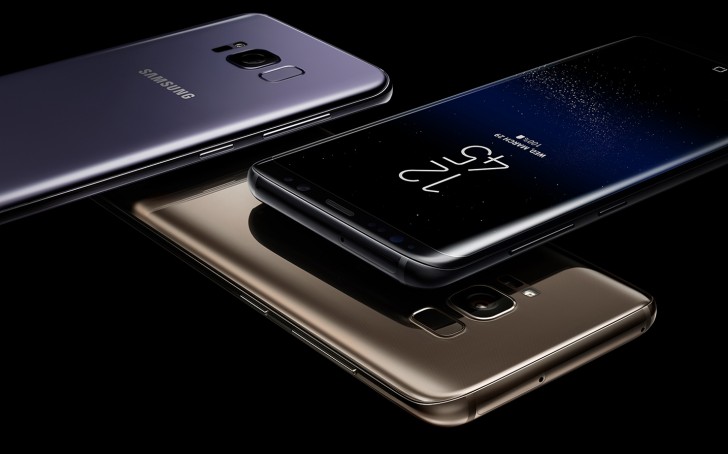 Koh Dong-jin, Samsung Mobile president, said, that the Galaxy S8 "will be the first device to regain customers' trust and love. The market response is better than expected." The pre-order process will continue until Monday. Industry experts suggest that the number could reach as high as 1 million units, topping the Note7 2,5 times.
Few of the new Galaxy S8 features that catch the attention are the in-house AI assistant Bixby with a dedicated button, the lack of home button with the fingerprint sensor moving on the back and a fully functioning iris scanner, adopted from the Galaxy Note7.
Prices start from $750 for the Galaxy S8, while the Galaxy S8+ is a hundred bucks more expensive.
D
Maybe i was seeing it from my point of view, i have a note 5 5.7 inch screen, taller than the s8 but i can reach the top because i have long fingers, the s8 u can pull the status bar(u said notification area) down with the finger print scanner and mo...
D
sigh u just dont get it?, how much will a case cost? 100us????, no and tempered glass holds up much better than plastic screen protectors, u say the design wont last for long?? well i'll hold u up to that, Lg that had removable batteries switched to ...
?
Of course it is, it's bigger. It's much more usable than any 6+ inch phone which is pretty much its point. S8 should have been much more usable than 5.5 inch phones, but actually isn't, it's way too tall and actually less wide than S7edge meanin...