Galaxy S9 and S9+ top Consumer Reports charts thanks to improved durability, audio
Samsung is on a roll – the Galaxy S9 and Galaxy S9+ have topped the charts over at Consumer Reports, replacing the S8 duo, which itself displaced the S7 phones from the top spot. CR says that while there are no major changes in some areas, in others the improvements are well worth it.
When the S8 was tested it only lasted 50 drops in the tumbler before it stopped working. The Galaxy S9 went through all 100 drops and came out with "just minor scratches" while the larger S9+ lived through the first 50 no problem, but cracked in the second 50 drops.
The next feature to be commended was the audio – the stereo speakers and the included headphones, both of which were tuned by AKG (now part of Samsung after the Harman acquisition). The speakers in particular impressed CR reviewers with their volume and audio quality.
The S9 duo also got some points for the improved fingerprint placement and the facial+iris scan.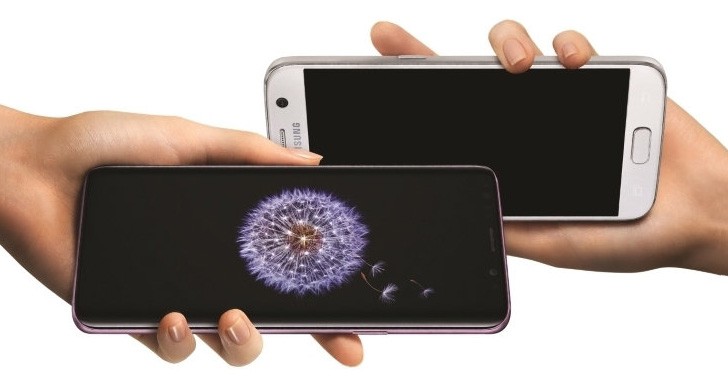 The Galaxy S9 and S9+ are not perfect, however. The camera was knocked for oversharpening photos while the improvement in low-light performance thanks to the brighter f/1.5 aperture wasn't huge. CR ranks the Galaxy S9+ in fourth place (behind the three iPhones), the single camera on the S9 scored below the S8.
The smaller S8 also showed a large drop in battery life (from 26 hours to 22.5 hours), the S9+ handled itself a little better, but still worse than its predecessor (from 25.5 hours down to 24 hours). This drop in endurance lines up with our own battery tests.
Follow the source link for the full report.
W
How did the Razer pop up in this conversation in the first place?
.
So her lower jaw dropped off and she can still speak. LOL. Take your Samsung paid lies elsewhere.
?
Absolutely. I mean, many reviews have stated that photos are more naturally processed this time unlike the S8/Note 8. So "over-sharpening" to them may have a different definition to others. That's why it's so hard to just rely on one review like th...