The Samsung I9100 Galaxy S II is just about to get another firmware update, bumping its Android version to 2.3.4. What's even better, the updated ROM surfaced online a little early, so the most impatient among you can get it right away.
As the tiny version number change (2.3.3 to 2.3.4) suggests, this isn't the most major of updates, but there is still plenty to look forward to. For one, the Galaxy S II will finally get Google Talk video calls enabled. Early adopters also report an improvement in battery life. The new modem drivers are also said to bring notably better reception for some.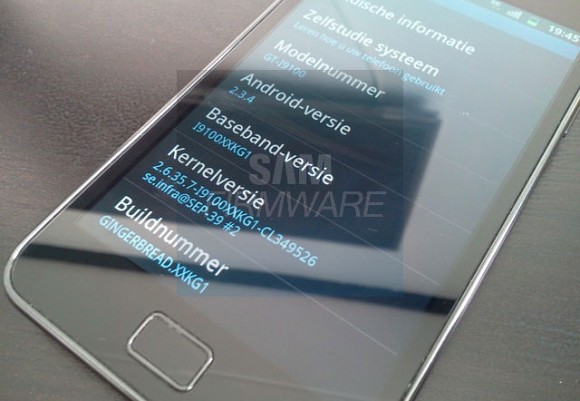 If you don't feel like waiting for Samsung to seed this update officially, you can head this way to download the leaked ROM and follow the instructions in this PDF to install it.
However, you should bear in mind that will, most probably, void your warranty. Also installing the ROM might damage your device, so you should only proceed if you know what you are doing.
o
I have successfully upgraded my SII with V 2.3.6
D
Did you tried this tutorial, I think this is better: http://www.phonesarchive.com/tutorials/how-to-update-samsung-galaxy-s-ii-to-android-234-gingerbread.html
V
Samsung is taking care of their customers by releasing Gingerbread to their Froyo OS phones – great news! Android device security is important – I recommend 2x mobiledevicemanager Download at http://www.2x.com/mobiledevice or from the Andr...
ADVERTISEMENTS