Samsung's upcoming Galaxy S II for the AT&T network made a surprise appearance yesterday. To be dubbed the Samsung Attain, it was spotted in Samsung Singapore's Facebook photos which were showing off the new dock for the device.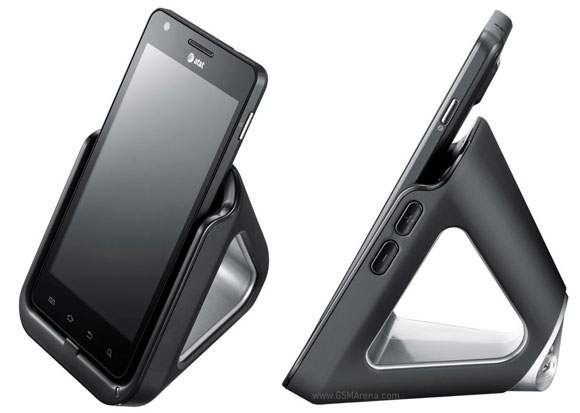 As you can see from the picture, the AT&T logo is prominently placed on the front. The keys below the display look different compared to the standard Galaxy S II. Instead of a mechanical Home button you now get a capacitive one and there is a dedicated search button as well.
While initially the device did seem like the Infuse 4G to us but then when we saw the side profile we noticed that the camera on this phone was jutting out of the case far more than the one on the Infuse 4G. In fact the camera on the Infuse 4G is completely flush with the body, unlike the one on the Galaxy S II. So the one you see above is undoubtedly the AT&T Attain.
For now, however, we have no information available on the launch date of the device but we will keep an eye out for that.
p
also the volume keys are on the left handside of a galaxy s II not on the right handside.
Y
Very good find on the power button not being the same on these two pics. BUT did anyone notice that this phone is not even on the same dock station?! Look at the two black buttons on the right picture and now look for the two buttons on the left ...
ADVERTISEMENTS