The hit smartphone Galaxy S II has surpassed the 10 million landmark in global sales. It managed to achieve this in just five months of going on sale.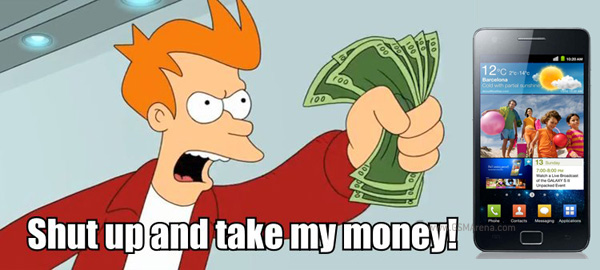 The previous record holder in Samsung's fleet was the Samsung Star S5230, which managed to cross the 10 million mark in six months. The hot selling Galaxy S managed to achieve the same in about seven months. Being significantly more expensive than both, the fact that the Galaxy S II managed to reach the sales figure in a shorter period of time is quite an achievement.
Then again, this is not surprising. The Galaxy S II has struck a chord with the smartphone buyers thanks to its awesome features and performance and people are shoveling their money at Samsung just to get their hands on the best smartphone on the market right now. Now that the phone has started selling in the US as well, the next landmark will probably take even less time.
p
i like my samsung galaxy s2
1
iFans will always argue that anything but their phones are copycats. But dig deep, look at recently announced iphone 4s... it should be far better than galaxy s2 but they failed.... galaxy s2 is still a phone to beat in my opinion. iFans thinks ...
p
S2 compared to iphone4 better camera faster processor better screen quality bigger screen plays most video formats without converting to crappy mp4 lighter
ADVERTISEMENTS