Head to head revisited
Galaxy S II vs. Galaxy S Plus vs. Optimus 2X: Head to head revisited

8MP sharpshooter challenge
We've covered the camera interface of all contenders and you can refer to their respective reviews for details on each.
We will say a few words on the differences between Samsung and LG though, for the sake of comparison. Samsung's solution did win us over with its customizable left taskbar – you choose which shortcuts you want and put them there.
In LG's solution for example, you always have to go to the menu to toggle, say, macro. This gets annoying if you shoot a lot of macro shots – you have to turn it on from the menu and then remember to turn it off from there, instead of having the setting right on the screen.
The Samsung Galaxy S II also offered better shot to shot time – about a second, while the Optimus 2X takes over two seconds before it's ready to snap another photo.
As for features to play with, both offer more dials, toggles and shooting modes than most users will use in practice. There's face detection, smile detection, geotagging, image stabilization, panorama shots, color effects and so on.
Maybe you'll use some of those, others just once for fun or not at all. Most of the time, you will be using auto mode so let's see how the Samsung Galaxy S II and the LG Optimus 2X stack up in image quality. The Galaxy S Plus isn't included here since it's just a 5MP snapper and it won't be a fair comparison.
Both phones performed very well and produced photos the average user will be delighted with. The Samsung Galaxy S II kept the noise levels lower and had more accurate white balance (though it produced cooler colors, while most people prefer warmer colors) . Also, it showed traces of oversharpening. The S II photos had better contrast.
The Optimus 2X oversharpened some edges as well. We liked its macro shots better than the ones from the S II. Overall it kept very close to the S II, although its higher noise levels and lower contrast put it in second place.
Here are the camera samples we snapped with both phones so you can compare them yourselves.











Samsung I9100 Galaxy S II camera samples
Photo quality comparison
The Samsung I9100 Galaxy S II and the LG Optimus 2X are already in our Photo Compare Tool database, but we've updated the samples using the latest firmware available for both phones.
The Galaxy S II update was supposed to have fixed the pink spot issue, though we didn't see a pink spot in the first place. Maybe it's a problem that affects only some of the units.
Anyway, the S II camera doesn't suffer any other camera issues. The low noise level is great too.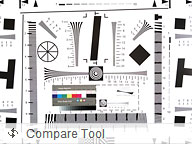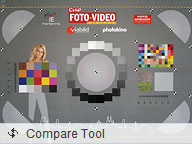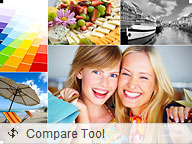 Samsung I9100 Galaxy S II in our Photo Compare Tool
After the update, the Optimus 2X seems to perform marginally better in our synthetic benchmarks. Noise reduction and the resolved detail in particular have improved a little.